UPDATE: Atari sent us word that the Atari VCS is still happening and on schedule, despite the departure of the lead hardware designer.
"The Atari VCS is proceeding according to its previously announced schedule. We remain confident in the Atari VCS as the entire team works diligently to bring forth its vision according to plan, and we will continue to communicate accordingly over the coming weeks and months, including hands-on presentations to key media and partners planned for later this fall."
Atari just lost the chief architect of its new VCS console after allegedly not paying the designer for six months.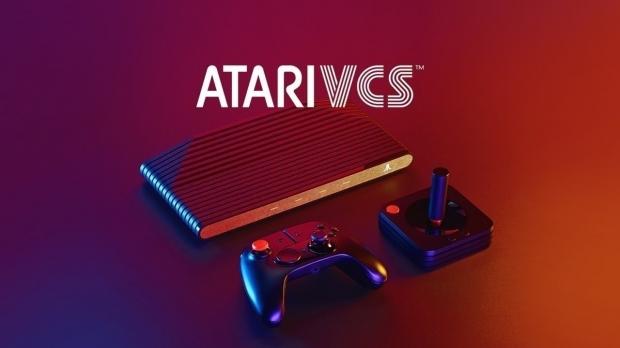 The Atari's new VCS console might suffer more roadblocks and delays, or even fizzle out entirely, as the company just lost big hardware talent. Atari VCS hardware architect Rob Wyatt says Atari owes his company for six months worth of unpaid invoices. Naturally, Wyatt abandoned the position. It's worth noting that the Atari VCS raised over $3 million on Indiegogo, a paltry sum when it comes to console manufacturing and shipping.
"Atari haven't paid invoices going back over six months. As of Friday, October 4th, I have officially resigned as the architect of the Atari VCS," Wyatt told The Register. "I was hoping to see the project through to the end and that it wouldn't come to this, but I have little choice other than to pursue other opportunities."
There's some controversy over this move however as Wyatt made a new company to develop a table devoted to tabletop gaming. Backers who bought into the Atari VCS were skeptical that a conflict of interest could've arisen between Wyatt's obligations to the VCS and his new tablet creation.
Even still, as architect, Wyatt has helped evolve the VCS over time.
At the very beginning, the VCS' hardware was very nebulous. Nothing had been really defined. Wyatt slowly revealed new details as the system actually coalesced into a viable gaming product. The system now uses 14nm AMD Ryzen APU technology for decent PC-esque gaming and has swappable RAM, letting users switch out different RAM capacities on-the-fly. Assuming, of course, the Atari VCS ever actually comes out.
Atari's new VCS console was always iffy from the start.
Going up against the established Big Three of console gaming (Nintendo, Microsoft, and Sony) is always ill-advised. Atari's idea was to bring nostalgia to the forefront by making a decently-powerful console for $250 that played modern games and also served as a portal to a new online store for first-party remakes, retro classics, and content.
Now that plan could be interrupted or halted altogether. Atari has yet to deliver an official statement on the matter, but this doesn't look good to anyone, especially backers who supported the system.
Indiegogo backers have already been quite frustrated with Atari's lack of information or transparency so far, and it remains to be seen if Atari can deliver on its promises with the VCS.