Atari VCS supports Windows, Chrome OS and Linux
Atari's new VCS natively supports operating systems like Windows 10, Chrome OS and Linux.

Published Thu, Jun 13 2019 3:30 PM CDT
|
Updated Tue, Nov 3 2020 11:48 AM CST
E3 2019 - Atari today confirmed its new VCS console will support multiple operating systems, essentially making it into a PC.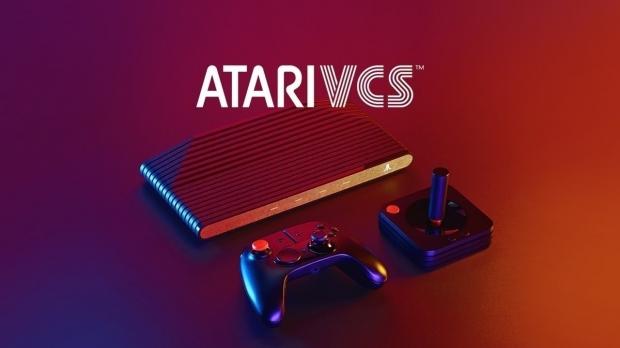 Atari's VCS system sounds quite flexible, even if it's an iffy gamble. The console is an open platform that can run multiple operating systems like Windows 10, Linux, Chrome OS to transform it into a fully-fledged mini PC-console for your TV. This opens tons of opportunities for entertainment options, from old-school gaming via emulators to playing Xbox Game Pass PC games on the competing system. Gamers could even run Steam games on the Atari VCS via Windows, and its built-in AMD Ryzen APU should be up to par for modern games.
The only trick is you'll have to provide the Windows, Linux or Chrome OS yourself. Predictably we won't see these OS' pre-loaded onto the Atari VCS. The system only comes with the custom AtariOS right out of the box. Gamers will use the console's Sandbox mode to boot up and run operating systems from a USB drive, and from there install programs, apps, and games.
The Atari VCS also lets users easily swap out RAM and internal hard drives to expand memory.
The new console starts shipping in March 2020, and is currently up for pre-order at Walmart and Gamestop.
Using the Atari VCS Sandbox mode with a Windows or Ubuntu install, Atari is making a variety of popular and demanding triple-A PC games, Atari first-party titles, and cool Indie games available to play using the Atari VCS Modern Controller prototype and/or mouse and keyboard.

This makes porting, downloading, and accessing existing game libraries easier while validating the high-performance capabilities of the Atari VCS hardware. In addition, the Atari VCS comes optimized for the future of cloud-streamed games.

Accessing familiar operating systems like Windows, Ubuntu, Chrome OS, and others is easily accomplished by simply attaching an external USB drive that has the desired OS installed.

From there, users can download any existing game libraries and other entertainment or productivity apps. The Atari VCS is fully compatible with any standard USB or Bluetooth keyboard, mouse, controllers, and most other PC peripherals; at E3 Atari had working prototype versions of its VCS Classic Joystick and VCS Modern Controller connected to its demo systems.
Related Tags