New Death Stranding cinematic is all about high-tech delivery men
Sam connects the world by making deliveries in a high-tech post-apocalyptic future.

Published Thu, Oct 3 2019 3:11 PM CDT
|
Updated Tue, Nov 3 2020 11:47 AM CST
Death Stranding's latest trailer underlines its core mechanisms: becoming a high-tech delivery man.
Hideo Kojima's new game Death Stranding is all about making connections. But it doesn't do this in a direct way. Instead you're connecting a fractured, ghost-haunted world by delivering important parcels and precious resources throughout the world, thereby binding societies together. You're basically a futuristic postman that accepts delivery jobs, and everything you do brings the world closer together.
A new Death Stranding trailer shows this point in action. As Sam Porter Bridges, players will collect, deliver, and share tons of packages in the game, all while being chased by strange otherworldly phantoms. The parcels can contain everything from first aid and food to ammo, weapons, and gear. It's kind of metaphorical to how delivery and shipping is basically the heart of any society; being able to transport, share, and sell goods and services is the backbone to our world.
Read Also: Death Stranding's pack setup is like Resident Evil's inventory system
You'll even be able to leave goodies for random players throughout the world, sharing gear and even vehicles as you play.
I know...it's kind of weird. But then again Death Stranding is more than weird. It's a game that lets you make ammo out of your pee and poo, and whose world changes the more you pee in it. Sam's fluids are powerful, Kojima says, and can affect the in-game world as well as enemies.
We can't wait to try out Death Stranding when it releases on November 8, 2019 on PS4. We just have to see how weird the game actually gets.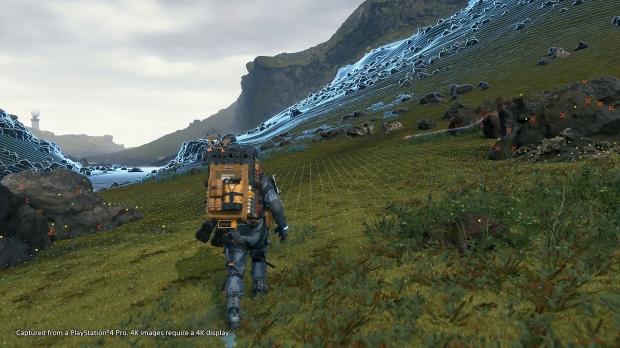 Related Tags