Death Stranding weaponizes pee, blood, and poo
Death Stranding lets you craft ammo, grenades, and weapons from your bodily fluids.

Published Mon, Sep 23 2019 5:29 PM CDT
|
Updated Tue, Nov 3 2020 11:47 AM CST
Death Stranding is a weird game. But this...this just tops it.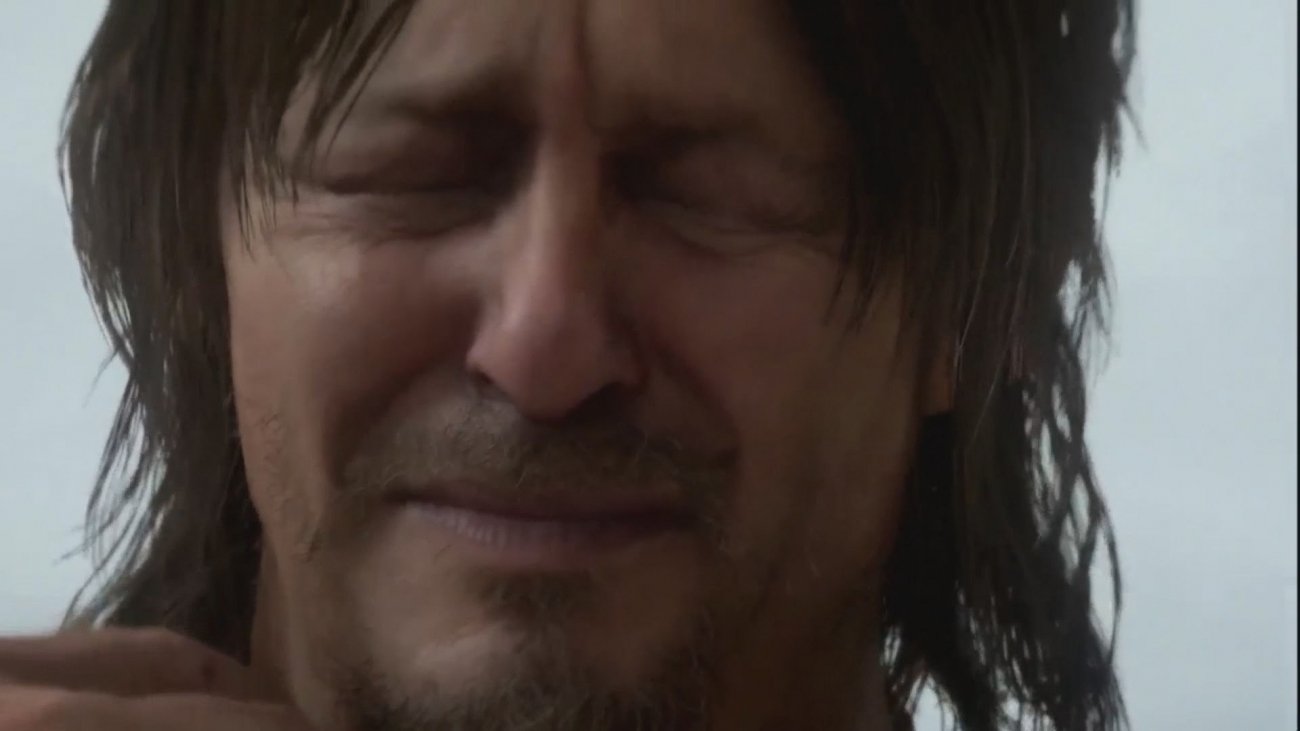 Hideo Kojima's new game is kind of mind-boggling. It has an out-of-this-world story arc, online multiplayer that binds people together in a unique way, and it's one of the only games I can remember that lets you weaponize your own human waste. That's right: Sam's pee, blood, and even poo can be used to craft ammo and other weapons in the game.
In a recent Tokyo Game Show 2019 stream, Kojima said a few things I thought he'd never say, including discussing the potency of bloody urine when used as a weapon. Sam's natural bodily functions actually serve a direct purpose to fuel your progress. It turns out eating and drinking has a tangible effect on gameplay other than for health responses; peeing and pooing will actually help fill out your ammo inventory.
When Sam uses the bathroom in a safe house, the high-tech equipment extracts vials of lethal compounds from his waste which can then be used for weapons, grenades, and even to lure enemies away. The more you have to go, the more vials you'll get.
"This can be weaponized. Sam has unique bodily secretions because he can go to the other side and come back. So all of his waste can be weaponized. So his shower water, his urine, it all becomes weapons. The bloody urine is especially powerful," Kojima said in the stream.
"He really is unique. He knows his body fluid can be used against the BTs, so he prepares it here."
We've seen evidence of this in the recent combat footage. Sam throws a blood grenade at a huge BT (Beached Thing) to dish out tremendous damage, strongly hinting we can use our blood to make some serious weaponry.
"Next let's do a number two. This won't be possible if your stomach is empty. He really had to go, so we got four vials. These can be used against Catchers and Gazers," Kojima said. "Everything from here goes into your private box."
We probably can't extract these...uhm...fluids outside of a safehouse. I'm wondering if we can bleed into a container and throw it at an enemy, or even pee on them mid-battle. Probably not...but it's a humorous image for sure.
This mechanic underlines the game's emphasis on natural flow and symbiosis. It's kind of akin to how some animals in our own ecosystem have specific pheromones or waste that attracts or harms other creatures...but taken to a strange level in a video game. We haven't seen anything quite like Death Stranding, and we probably never will again.
Death Stranding releases on November 8, 2019 on PlayStation 4.
Related Tags