Nintendo's mega-popular Switch handheld-and-console duo will outsell Sony's PlayStation 4 in 2019, multiple analysts predict.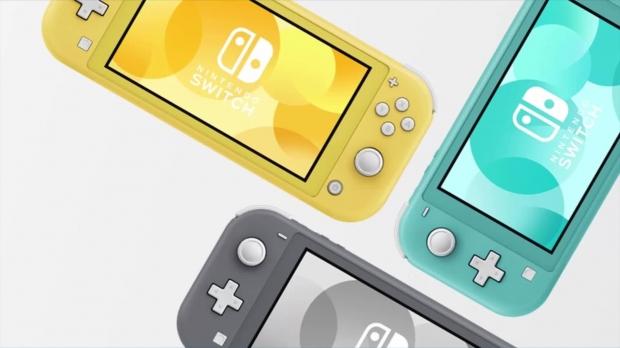 The PlayStation 4 will hit 100 million units sold this year, but the system's lifecycle is ramping down to make way for the ultra-powerful next-gen PS5. Nintendo is in a unique position to capitalize on this wind-down throughout 2019 and most of 2020. The company has already dominated the dedicated handheld gaming market for two generations in a row, first with the 3DS, now with the Switch and the portable-only Switch Lite, and this new hardware tag-team is expected to conquer 2019.
Analyst firm DFC Intelligence expects the Switch to make up 45% of the Big Three's console sales, with the PS4 trailing close behind at 39%. This culminates in roughly 17 million Switch sales throughout calendar 2019, which is just one million units over Sony's sales forecast of 16 million PS4s. Conversely, Nintendo forecasts 17 million total sales throughout the fiscal year itself up to March 31, 2020.
The Switch has been tremendously popular and now generates as much as 94% of Nintendo's monthly billion-dollar earnings. Since releasing in 2017, the Switch has sold 38.67 million units as of June 30, a number that's sure to rise with its new lower-cost $199 handheld-only Switch Lite.
"So far 2019 sales for the Nintendo Switch have been strong. However, over two-thirds of sales will occur in the final months. In the latest game system forecasts, DFC forecasts that the Nintendo Switch will sell a total of 17 million units in 2019. This will put it close to the 50 million-unit mark lifetime," DFC Intelligence wrote in a recent newsletter.
Other firms like the NPD Group, which tracks hardware and software sales in the United States, see similar results in Nintendo's future. NPD analyst Mat Piscatella routinely reports the Switch is 2019's best-selling platform so far and predicts the system will outpace the PS4 and Xbox One this year.
Nintendo's steamrolling success is likely to continue as Sony and Microsoft ignore the handheld market. The system is a venerable re-release machine, making it extremely profitable for publishers and developers. Not only does it have a strong multi-million install base, but publishers can now charge a premium for older yesteryear games, and consumers are willing to buy them thanks to the Switch's portability functionality.
The Switch's success as a dedicated console will be directly challenged in Holiday 2020 when Microsoft and Sony release their respective next-gen hardware.
But until that point, the Xbox One and PlayStation 4 hardware sales should wind down. Like we said, Sony expects PS4 sales to drop to 16 million in the fiscal year ending March 31, 2020, down 10% year-over-year. Microsoft doesn't release hardware sales forecasts or figures so we have no way of tracking their progress officially.