Minecraft gets an optional character creator
Minecraft now has a character creator complete with instant microtransaction access.
Published Sep 22, 2019 1:48 PM CDT
|
Updated Tue, Nov 3 2020 11:47 AM CST
0 minutes & 55 seconds read time
Minecraft is getting an RPG-like character creator that lets you customize your voxel avatar, complete with a microtransaction skin tab.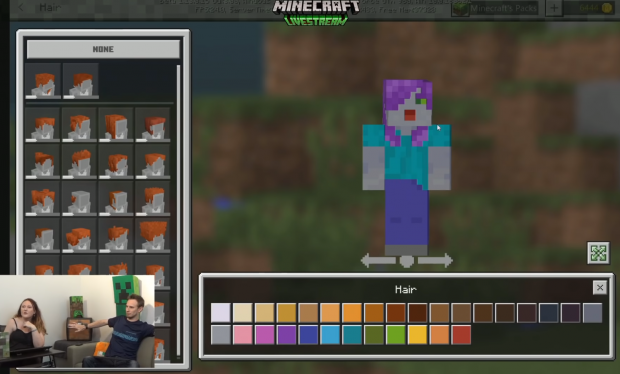 Minecraft was always prime for microtransactions and direct monetization. It has a dearth of skins to choose from, and both Mojang and Microsoft are eager to sell them in small piecemeal purchases. Now the devs revealed a new character creator that lets you customize face, hair, skin tone, emote-style expressions, skins, and much more. Of course there's a direct tab for the cosmetic microtransaction store, but the creator comes with a bunch of free skins and content to choose from. If anything, the creator is just a kind of quick start option, and it houses all of your owned, purchased, and downloaded skins too.
Mojang was careful to say you'll still be able to import your existing character/skins, and the creator is 100% optional. "We've got a little paid stuff in here, but most of it's free. We've got hundreds of free items," said the stream co-host. The intent is to provide new and existing users with an easy and convenient way to grab skins and jump right in versus having to download them.
The character creator is currently in beta and will come to 1.13 soon, and the feature has been in dev for a long time now.
Related Tags