An entire 1630-pound undersea station mysteriously VANISHES
Divers reached the bottom of the sea, confirming it is completely gone.

Published Mon, Sep 9 2019 8:21 PM CDT
|
Updated Tue, Nov 3 2020 11:47 AM CST
Something strange happened on August 21 -- an environmental monitoring station on the very bottom of the Baltic Sea off of the coast of Germany, went completely missing. Yeah, it is GONE.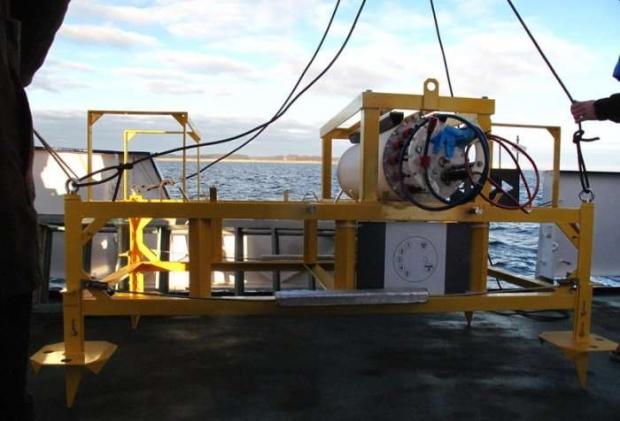 The Boknis Eck Observatory was sending out its usual data transmission when it all of the sudden just stopped, so the team sent divers down to the bottom of the ocean to check it out and discovered it just wasn't there anymore. The entire 1630-pound (740kg) observatory has disappeared, with the divers only finding a cable -- the observatory had been torn away from the cable and taken.
Hermann Bange, a marine biologist for GEOMAR Helmholtz Centre for Ocean Research in Kiel explained: "The devices were gone, the divers could not find them anymore. When the divers reached the bottom of the sea last week at the observatory's location, they found only the torn-off land cable. It was completely shredded".
How and why it went missing is a total mystery, but given its large size -- and location at the bottom of the sea (72 feet, or 22m) it wouldn't be easy to pull away and take it home. Adding in the fact that the spot in the ocean where it is, is a restricted zone that is off-limits to boats, it's even more of a mystery.
Someone, or some thing was able to get into the zone without being detected, and taken a $330,000 observatory without anyone noticing until they sent divers to the bottom of the sea to check it out.
GEOMAR scientists aren't happy, as they've just lost a lot of very precious data. Right now, that part of the ocean is unmonitored -- a first in 62 years since it was built in 1957.
Bange added: "The data that we collect is downright priceless. They help research to register changes in the Baltic Sea and possibly take countermeasures. We would be very happy about the hints," Bange said. "Maybe someone saw something on the morning of 21 August at the Sperrgebiet 'Hausgarten' near the Hokholz campsite. Or someone finds parts of the frames somewhere on the beach".
Related Tags