Nintendo teases new Switch Fit fitness peripheral game thing
Wii Fit evolves with this super ridiculous Switch peripheral.
Published Sep 5, 2019 5:33 PM CDT
|
Updated Tue, Nov 3 2020 11:47 AM CST
1 minute & 1 second read time
The Nintendo Switch is apparently getting its own Wii Fit-style peripheral that makes working out into a game.
Remember Wii Fit? The Switch is getting its own hardware that essentially makes a game out of fitness...but it looks a lot more wacky and ridiculous than the Wii Fit. Today Nintendo teased what could be the Switch Fit, a new very barebones kit that includes a leg strap holster and a tension wheel.
The idea is simple: JoyCons are slotted in both the wheel and the holster for gyroscopic tracking and simulating various exercises. We see everything from Yoga to static stretches, ab workouts, tricep kickbacks, flutter kicks, hip adductor squeezes, chest squeezing, glute bridges, and a bunch of really silly variations of warm-up static runs. Ultimately it won't replace traditional exercise, but it makes it into a fun family-friendly experience with mini-games.
There's some actual merit to these exercises even if they're just body-weight. The circular wheel is obviously tension-based and can be squeezed various ways, but the ab stuff is 100% legit. If anything it'll be used to make people more active or spark the interest in exercise which is often the hardest part.
Nintendo didn't announce the product, but we expect it'll cost more than a monthly gym membership. It's kind of a dizzyingly confusing niche product but I think it'll still sell because it's attached to the Switch, and it has Nintendo's name on it.
We'll see the Switch Fit (or whatever it's actually called) revealed on September 12, 2019.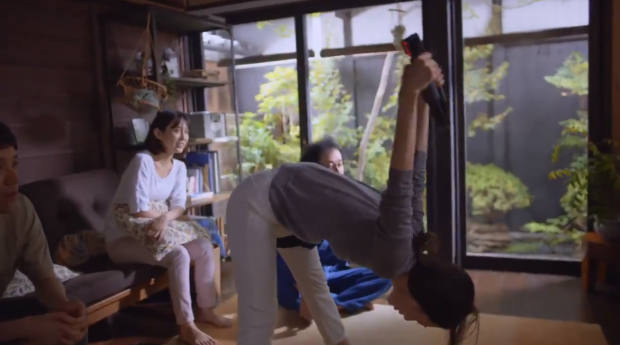 Related Tags