Xbox Master Chief Collection overhaul plagued with memory limit issues
Xbox One's limited memory bandwidth could delay Reach and the new MCC overhaul.

Published Sat, Aug 31 2019 11:00 PM CDT
|
Updated Tue, Nov 3 2020 11:47 AM CST
The addition of Unreal Engine 4 and a new progression system into The Master Chief Collection is maxing out Xbox One console memory, causing a hindrance on Halo: Reach testing.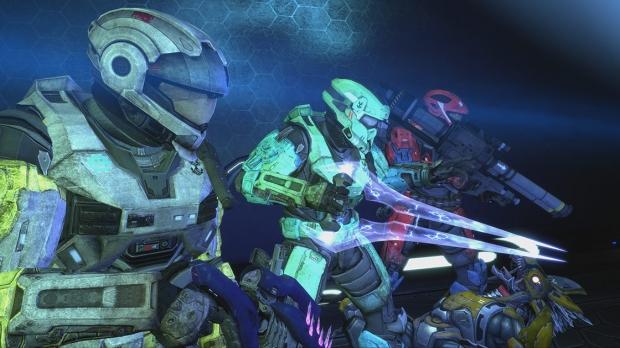 A bit ago we reported on an issue that's basically delayed Halo: Reach console flighting indefinitely. The team at 343i is running into console memory limitations while trying to cram its big new progression system into the game, which should bring stats, armor customization, and rankings to all MCC games. Now the studio says it's still having issues with memory while making Reach, which is caused by tons of new UI content, the progression system, and inclusion of Unreal Engine 4 into the collection. 343i also says every single other Halo game will need special attention because the studio is quite simply breaking pieces of the games and re-molding them back together.
"Getting MCC Console to run within memory constraints with the addition of UE4 and our additional feature set is the most challenging thing we have to do. We've been working at this for a long time now and are making good progress but there's no magic bullet," said MCC senior producer Michael Fahrny. "It's a unique problem that just takes a lot of trial and error, figuring out what worked, what didn't work, and continuing to iterate. We are tweaking these games in ways that they were not designed or architected for."
"For memory constraints side on console, we are doing all that work now. As we bring each new title online for PC, we will need to revisit each game on console to ensure our memory constraints are still in line. There will always be work to do there and room to improve as time goes on."
Right now the memory situation is dire, but it's not as buggy as the UI framework, Fahrny says. 343i and its partners are trying to force new content into games that simply weren't made to be natively compatible with. So lots and lots of trial-and-error tweaking is in order.
"Memory is a problem all up, but we do have the game running on both and our test team is currently running what we call a "pulse" on the builds to get a good understanding of where our total bug count lies, what regressions may have been caused by some of our recent memory work, etc. It's a work in progress, but steadily moving in the right direction. While the bug count here isn't large compared to say UI, these are the complex issues that take time to solve."
Honestly this all sounds like a ton of work...and for what? A new engagement-driven system that ties all MCC games together? I get the PC side, that's important and everything there needs to be implemented. But is a new progression system really that important that it could impede the release of Reach on PC and Xbox?
At this juncture it looks like MCC on PC won't happen in 2019, let alone the release of just Halo: Reach. The Xbox Reach inclusion could also be delayed too. 343i faced a lot of hurdles with MCC already and I'm surprised they took on this huge herculean trial after all they went through. But at the same time...Halo on PC is long overdue.
But 343i is optimistic and says the next Reach testing flight will occur on Xbox One with PvP multiplayer action. That gives us some hope. There's no timeframe for this test, and it could be pushed back until the memory issues are ironed out, but it's still good they're talking about it.
"Barring any additional flights joining the mix, the next flight on the docket is the Xbox PvP flight. There isn't an ETA yet as the team is shifting gears over to focus on this next major milestone. We will have more info to share in the future, but right now everyone is catching their breath and evaluating what remaining items are needed to complete and get ready for the next flight on Xbox One."
Related Tags