Legendary 3dfx Voodoo 5-6000 shown off, 4-way SLI on a SINGLE BOARD
3dfx Voodoo 5-6000 Revision 3700A spotted, old school AGP-based 4 GPUs on a single board (YES, FOUR!!)

Published Thu, Aug 29 2019 8:00 PM CDT
|
Updated Tue, Nov 3 2020 11:47 AM CST
I still remember getting my first 3dfx graphics card, the Orchid Righteous 3D -- a 3Dfx (capital D) Voodoo 1 with 4MB of RAM. I later had Voodoo 2 in SLI, and then a Voodoo 3 3000, but the Voodoo 5 was always a dream for me. But recently, TPU forum member 'SWZSSR' acquired a Voodoo 5 6000 Revision 3700A and it looks absolutely glorious.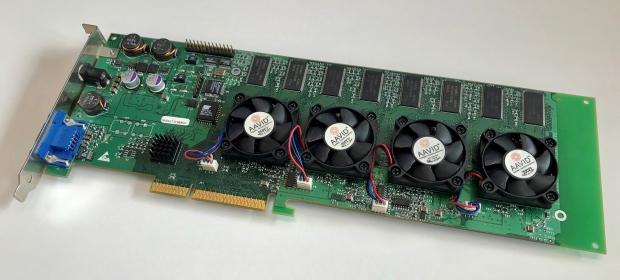 3dfx announced and teased the Voodoo 5 6000 but it was never released, a halo product that rocked an insane 4 x VSA-100 processors each closed at 166MHz and each packing its own 32MB of 166MHz SDRAM. The Voodoo 5 6000 would've been the world's first graphics card with 128MB of RAM, but just 1000 test cards were made at the time.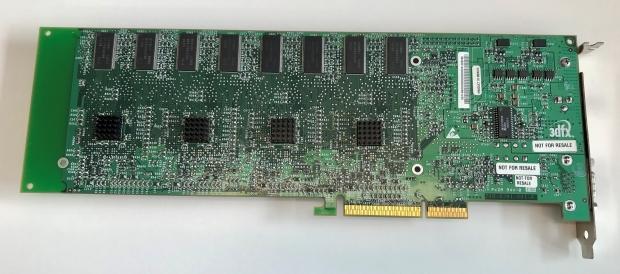 In early tests the Voodoo 5 6000 was beating NVIDIA's at-the-time beast of a GeForce 2 Ultra, but it was just too expensive to make and in the end it didn't make it to market and 3dfx went out of business.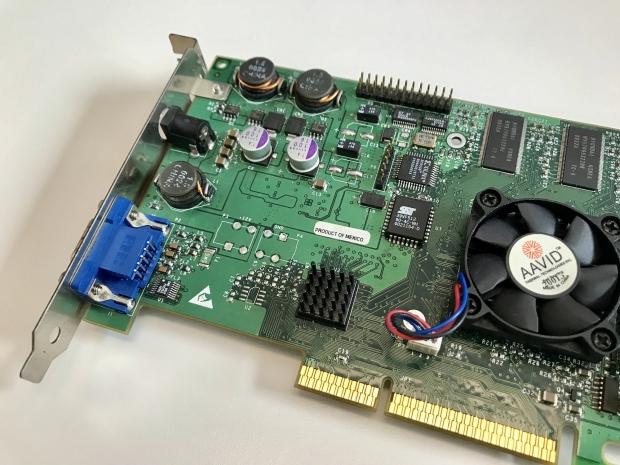 Here we're looking at the Hint PCI Bridge Chip and Power Delivery, SWZSSR has added a Copper Enzotech Heatsink to the chip that will help extend its life.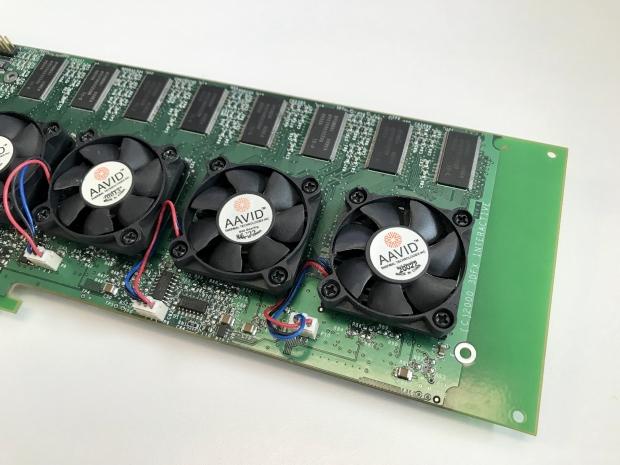 A closer look at the end of the card.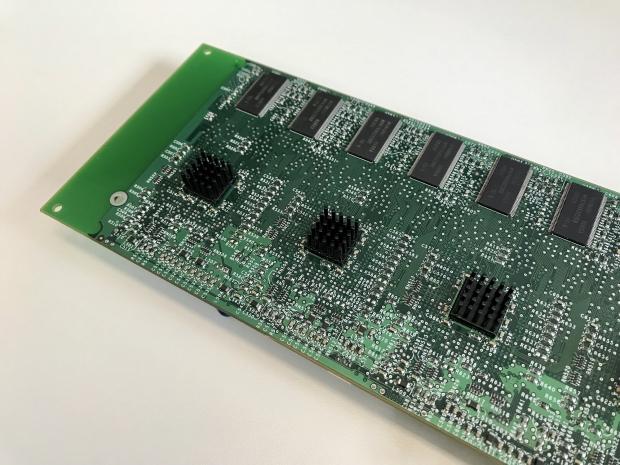 There are also some Enzotech Copper Heatsinks attached to the rear of the chips as well.
All in all, I think I've just had a nostalgic techgasm looking at this Voodoo 5 6000... just, wow. I want one more than Half-Life 3.
Related Tags