Online-only Xbox isn't happening (yet), Microsoft confirms
A Project xCloud set-top streaming box isn't in development yet, Microsoft says.

Published Thu, Aug 15 2019 6:33 PM CDT
|
Updated Tue, Nov 3 2020 11:47 AM CST
Microsoft currently has no plans to release an online-only mini Xbox, Microsoft's Phil Spencer confirms.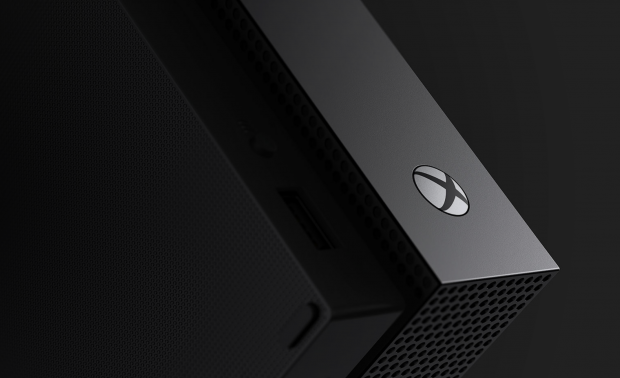 A while back we posited an interesting idea: what if Microsoft made a small, NVIDIA Shield-like set-top box specifically designed for online play? Fueled from the reports of the failed Project Hobart compute stick and Microsoft's digital-first business, we also predicted it'd be a digital-only Xbox. The latter manifested as the badly-named Xbox One S All-Digital Edition (Xbox One SAD Edition), but what about the former? A cheap dongle or micro-console would be huge for the new Project xCloud game streaming service...but Microsoft says it's not in the cards (yet?).
Xbox exec Phil Spencer says a streaming-only online-exclusive Xbox isn't in the works. The whole idea behind Project xCloud is an ancillary service that compliments existing hardware like PC and Xbox consoles--it's an extension, not a replacement, of that gaming experience. Project xCloud is meant to beam games from remote servers or even your Xbox One console at home to mobile phones, laptops, and tablets for on-the-go play. It's not about circumventing the current hardware landscape.
"We are not working on a streaming-only console right now. We are looking at the phone in your pocket as the destination for you to stream, and the console that we have allows you to play the games locally," Spencer said in a recent interview with Gamespot, conflicting with reports from Brad Sams.
That being said, it'd be an astronomical oversight to not include TVs as one of Project xCloud's platforms. As I said, xCloud is mainly focused on mobile play outside the home. For dedicated home gaming, you have local options like a PC or Xbox One console.
But Microsoft is all about engagement and consumer options, so it'd behoove them to include a cheap, say $129 streaming dongle or mini box that plus right into a TV and connects straight to Project xCloud. It'd be online-only, streaming-only, and without any of the other local capabilities of the Xbox One, and probably would provide a lesser experience.
And with its powerful monster-eating next-gen Project Scarlett console on the way, it's in no hurry to provide too many options for home gaming. Microsoft indeed wants to sell hardware, especially enthusiast-grade Scarlett hardware, and a cheaper box could talk many users out of buying into the ecosystem.
That's probably far down the line, though. Spencer is always careful to say Project xCloud is not the end-all game streaming service. It's just the beginning. Spencer clarifies that streaming won't become mainstream for years and years, and the infrastructure to host, maintain, and generally enjoy widespread lag-free gaming probably won't be there for half a decade or more.
Project xCloud begins trials later this year, but neither pricing nor availability have been announced.
Related Tags