THQ Nordic's parent company will soon be called...get ready...The Embracer Group.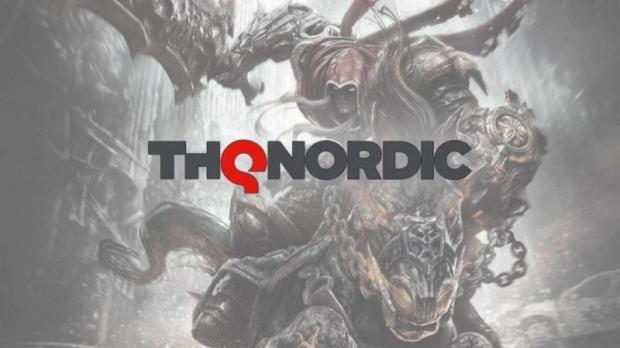 THQ Nordic today announced it's changing its name to avoid conflict issues with its publishing arm. Right now there's two THQ Nordics--the publisher THQ Nordic GmbH and the parent company THQ Nordic AB--and it wants to avoid confusion.
It's new name will be The Embracer Group, and it pretty much reflects what the company does. I mean, the huge multi-faceted games-maker is known for embracing games, and it's constantly buying up developers (it just acquired three new ones today), whole branches like Koch Media (Deep Silver), and countless IPs. The company currently has a whopping 81 projects in development, of which only 34 have been revealed, including a new Saints Row game. It's legitimately one of the most interesting industry players right now simply because of its wide content portfolio.
Today one of the subsidiaries, THQ Nordic GmbH, shares the same name and brand as the parent company; THQ Nordic AB (publ). This brand mix-up is an issue, both for Public Relations but even more against consumers and the industry.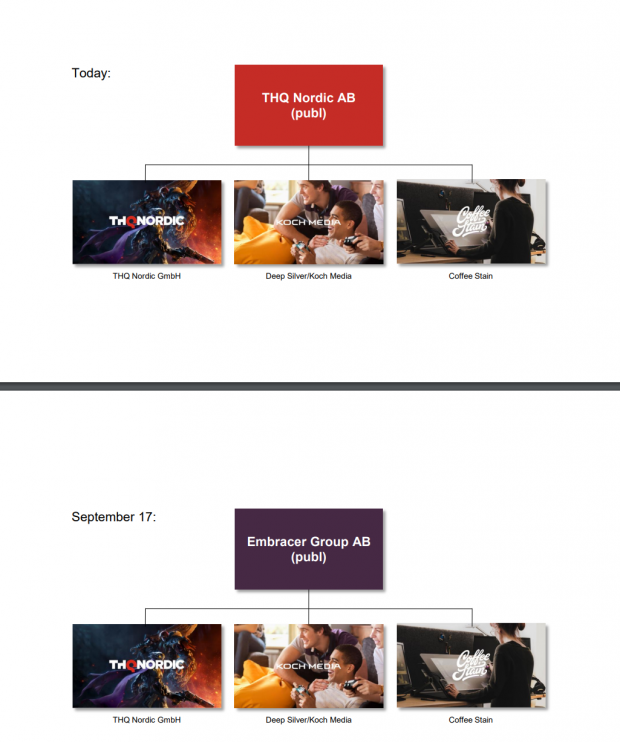 Shareholders will vote on September 17 to ratify the name, prompting a huge re-branding of the company's website and social media presences. Here's what THQ Nordic...I mean The Embracer Group said in a recent presentation:
"The Group currently has three wholly owned operative sub-groups: Koch Media/Deep Silver, Coffee Stain and THQ Nordic GmbH - all that will remain unchanged.

"The strategic rationale behind the proposal is to clarify the group structure and strategy with the Parent Company as a holding company.

"On that account, the board of directors propose the change of the parent company name to: THE EMBRACER GROUP (AB)"