THQ Nordic has 35 unannounced projects in development
THQ Nordic sweeps up more developers and expands its project scope.

Published Thu, Nov 15 2018 2:53 PM CST
|
Updated Tue, Nov 3 2020 11:50 AM CST
After picking up more major IPs, THQ Nordic now has 35 unannounced projects in development.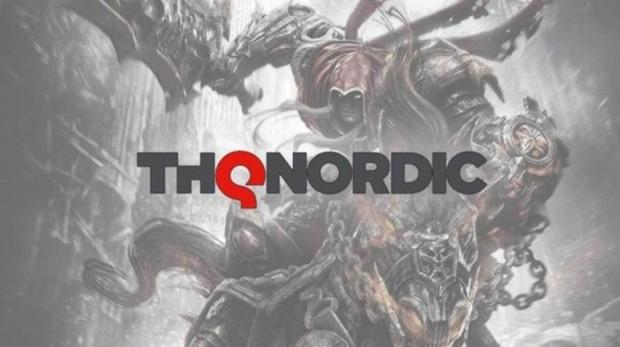 In its third quarter earnings report, THQ Nordic delivered some interesting stats: out of the 55 games currently in development, 35 of them haven't been revealed yet. This poses an exciting and interesting prospect given the company's current IP pool, which includes Kingdoms of Amalur, Timesplitters, and countless others. This figure shows THQ has added yet another unannounced game to its slate--it had 34 mystery games in dev as of August 2018, and now it has 35. So maybe it's a new Timesplitters game? Yeah...we hope so.
"Our PR, marketing and sales teams across the globe did an extensive work supporting and building the demand for our pipeline of upcoming releases. Looking towards the upcoming two quarters, we are all excited about our key releases of Darksiders 3 and Metro Exodus. By the end of the quarter, we had 55 games under development, of which 35 are still in the pipeline waiting to be announced," the games-maker wrote in the report.
THQ Nordic won't stop its aggressive acquisitions, either, and actually just scooped up the Goat Simulator devs at Coffee Stain as well as indie studio Bugbear Entertainment.
"We are patiently working on adding more great companies into the group, both developers and publishers. This is a daily proactive activity within the parent company, as well as within both operating groups. We are engaging with a large number of companies across the globe with respect to joining the group. I am confident about our strategy and capability to benefit from the ongoing shift in platforms and technologies."
On a side note, there's no new info on Dead Island 2. It's simply listed as an "upcoming game" for PS4, Xbox One and PC.
Related Tags