NVIDIA DXR Indie Spotlight tech demos released as downloads
NVIDIA releases 3 tech demos showcasing RTX technology, download them here!

Published Mon, Aug 5 2019 8:00 PM CDT
|
Updated Tue, Nov 3 2020 11:47 AM CST
NVIDIA has some new downloads that will light up the RTX abilities on your compatible graphics card, with developers working on tech demos for the DXR Indie Spotlight contest which just saw three winners.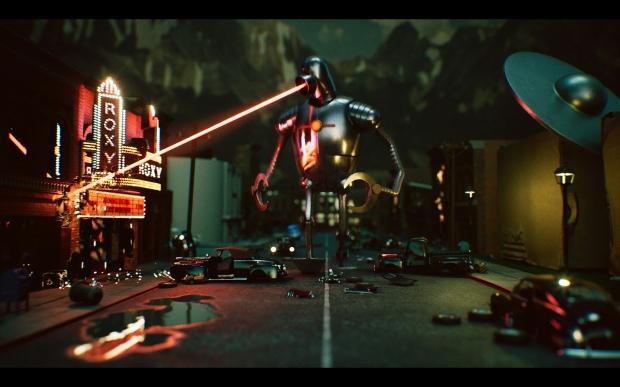 The developers tech demos using Microsoft's DXR (DirectX Ray Tracing) API as well as Unreal Engine 4.22 which packs ray tracing effects including reflections, shadows and ambient occlusion. NVIDIA has announced three winners in the contest, with dozens of developers making tech demos -- the three winners scored themselves the highest-end TITAN RTX graphics card that NVIDIA sells for $2499.
The first tech demo we have is the Attack from Outer Space by Cristian Hecht, who is a 3D artist for Tendril out of Toronto. Attack from Outer Space is a 1950s style sci-fi film era tech demo that has beautiful ray-traced reflections, shadows, and ambient occlusion. Check it out:
Download the Attack from Outer Space tech demo here.
3D artist Alden Fillion from Kansas City, who has experience in game development. Fillion has worked on Battlefield 4, Crackdown 3, and Lost Planet 3. Diode sees a character infiltrating a castle, fighting evil with real-time ray traced reflections.
Download the Diode tech demo here.
Finally we have LP Trailer which was made by a 3D visual rendering company in Houston, where you can drive a big rig truck in a truck yard. It features ray-traced reflections and ambient occlusion.
Related Tags