Valve corp, yep the same one that brought you Steam, has canceled their VirtualLink adapter.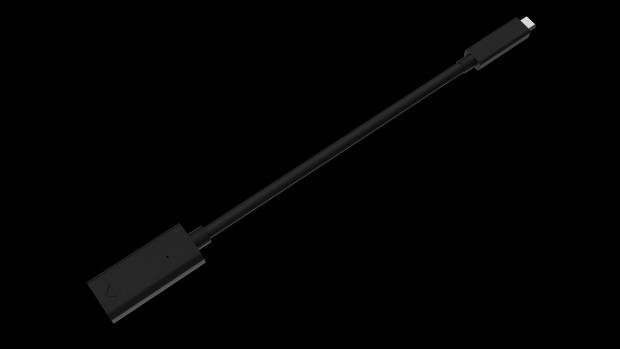 VirtualLink is a USB-C connection which can carry power, DisplayPort, and data all through a single interface and was touted as the potential next step for VR.
Valve made an adapter for its new Index headset which was to be the first step in adoption for VR HMD's and VirtualLink. But as of a few days ago, Valve pulled the plug on the adapter stating 'lack of adoption.'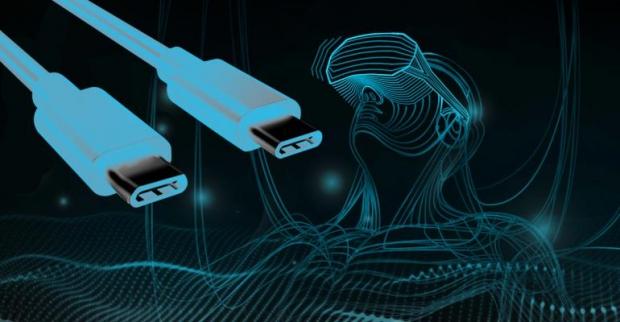 I do find this a bit disheartening as all RTX based GPUs have a VirtualLink port integrated. While it still works as a Type-C interface or a high-speed phone charger. A single cable VR solution would be a considerable step toward cleaning up the cable clutter that plagues VR options presently.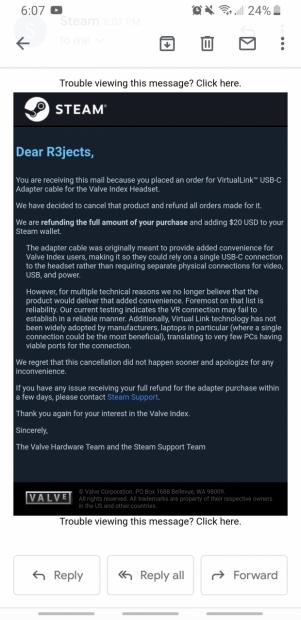 Here is the message one Reddit user (Willp147 received from Valve regarding his order.
What do you think about this? Is it a knee jerk move by Valve and Virtualink will survive? Or, do you think something else will come soon?