EA to revive dormant franchises, work on new IP
EA could make Skate 4 after all.

Published Wed, Jul 31 2019 3:54 PM CDT
|
Updated Tue, Nov 3 2020 11:47 AM CST
EA's big breadwinners are annualized live service games with lots of time- and money-spending hooks. Series like Madden, FIFA, The Sims, and even Battlefield are all billion-dollar earners designed to keep you playing (and paying) over long periods of time. But that's not all EA is about, and the company pledges to return to older franchises in the future.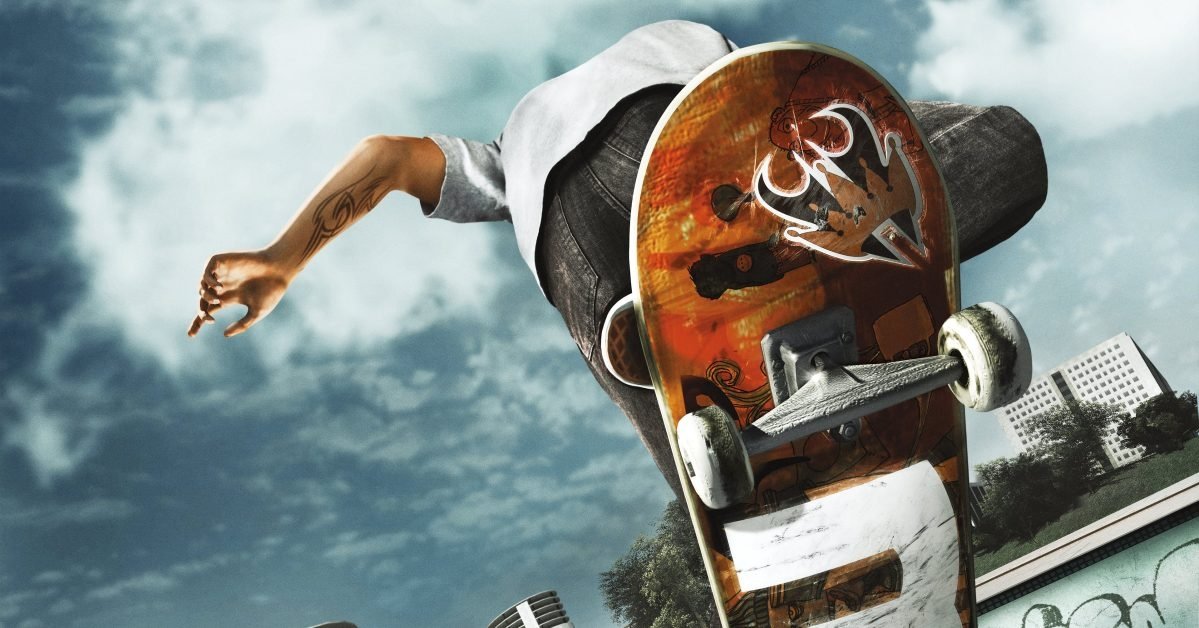 EA might have some surprises in store for this fiscal year, namely a revival of dormant franchises like Skate, Command and Conquer (that terrible mobile game doesn't count), and even a fourth Mass Effect game (remember, BioWare is working on it). In a recent Fiscal Year Q1'2020 earnings call, EA CEO Andrew Wilson affirmed the company has a diversified games pipeline that isn't just online-based sports or action games. After all, Jedi: Fallen Order is a purely singleplayer-only Star Wars game, offering a sharp contrast to the lootbox furor of Battlefront II.
"Our pipeline is full of innovative new projects for our current franchises, new IP and plans to revisit some of our fan favorite brands as we continually work to bring more high-quality games to our players across a growing number of platforms and devices," Wilson said in the call.
"Simultaneously, we continue to invest in more new IP and new technologies and new business models. We believe we have the right ingredients in place to deliver fun for our players and success for our business."
Admittedly this sounds like PR speak. That's because it is. The real shreds of information are housed in assurances that players will not only love, but be engaged by, the new games (the last is almost more important). We know big publishers like EA, Activision-Blizzard, Take-Two Interactive, and Ubisoft are all working on new IP. They pretty much have to lest they fall into the trap of annualized live games.
But at the same time there's predictors on how these games will turn out. EA is huge into live services and that typically means all of its big bets are safe bets. Outside of indies like A Way Out, Fe, and outliers like Jedi: Fallen Order, EA typically infuses online infrastructures into all of its games that're designed to monetize players over time. And make no mistake: these resurrected games would be ancillary projects to EA's business. The real meat and potatoes is always Apex Legends, Madden, FIFA, and Battlefield.
So even if it takes a risk on Skate 4 or a big new RTS Command and Conquer game for consoles and PC, we'll probably see some sort of microtransaction hook.
At the same time, EA could use the huge live service bankroll from foundational hits like FIFA and Madden to fund experimental projects. Anthem was one such gamble and it ultimately failed.
Here's what EA CFO Blake Jorgensen said on this topic: "These evergreen live services provide a tremendously solid base for our business and enable us to invest in new opportunities to innovate and to take risks."
The most obvious game that Wilson is referring to here is Dragon Age 4, which is currently in development and may have some sort of online-based co-op action with live elements.
As for the others...we'll just have to wait and see. EA's current FY2020 pipeline is as follows:
Related Tags