Xbox revenue dips to $2.05 billion as Xbox LIVE users rise
Microsoft's Xbox division pulls in less money in Q4, but Xbox LIVE active users are up to a record high.

Published Mon, Jul 29 2019 4:00 PM CDT
|
Updated Tue, Nov 3 2020 11:47 AM CST
Microsoft's yearly gaming earnings performance continue to underline its strengths (services) and weaknesses (hardware).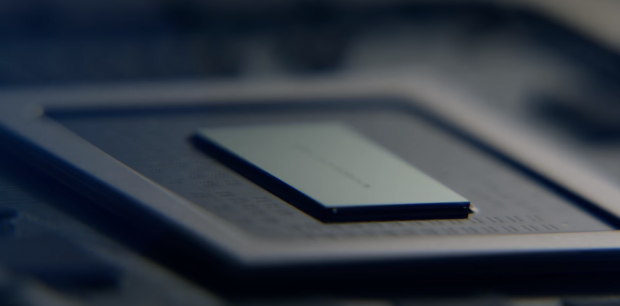 Microsoft recently reported its Q4 and yearly earnings for the Xbox division, and despite a quarterly dip, the results aren't too bad. Xbox gaming made roughly $11.4 billion in Fiscal Year 2019, once again accounting for less than 10% of Microsoft's total revenues for the period ($125.84 billion). Xbox's Q4 revenues dipped by 10% year-over-year to $2.05 billion, but Xbox One hardware sales crashed tremendously by nearly 50%.
There's a silver lining though. Xbox LIVE monthly active users are now up to 65 million, a new all-time high for the company. This is Microsoft's real bread and butter. The company cares mostly about services, game sales, and recurring subscriptions driven by online engagement--microtransactions, multiplayer, the Xbox Store, etc--simply because they're more profitable in the long run. The entire Xbox business has multiple hooks like Xbox Game Pass, Play Anywhere, and soon game streaming via Project xCloud, and is set up to be one big cycle of online playing and paying. It's the main reason the Xbox One S All-Digital Edition even exists.
Armed with its forward-thinking strategy of services, consumer-friendly hardware with accessible price points, and a more open-ended ecosystem built around engagement, cross-play, and unification, the Xbox division can easily weather these kinds of revenue dips. The business has been built to last a long, long time.
Microsoft Chief Financial Officer Amy Hood attributes this decline to lower services revenue, and hardware/game sales from the previous holiday blitz that included Red Dead Redemption II.
"In Gaming, revenue declined 10% and 8% in constant currency, below expectations driven by lower console sales and monetization across third party titles. Xbox software and services revenue declined 3% and 1% in constant currency with the tough comparable from a third party title in the prior year offsetting continued momentum in Xbox Live and Game Pass subscriber growth."
Things won't really pick up either. Despite being on the cusp of a potentially game-changing service that unites consoles, PCs, and mobile devices together (Project xCloud), Microsoft doesn't expect its Q1'20 earnings to be all that impressive. Gamers are holding off for its next-gen Project Scarlett system and the company expects Xbox One hardware sales to be likewise as soft.
"And in Gaming, we expect revenue to decline year over year at a similar rate to Q4 as we move thru the end of this console generation and a challenging Xbox software and services comparable from a third party title in the prior year," Hood says.
Microsoft CEO Satya Nadella highlights some of the main Xbox performance milestones throughout Q4'19 and the entire fiscal year:
"We are investing to empower the world's two billion gamers to play the games they want, with anyone, anywhere on any device with our new game streaming service, Project xCloud, which will enter public trials this Fall.
"Xbox Live Monthly Active Users increased to a record 65 million, with the highest number of mobile and PC users-to-date. We are bringing one of the world's most popular video games to a new generation of mobile gamers with Minecraft Earth and mixed reality.
"And we nearly doubled our first party game studios this year to deliver differentiated content for our fast-growing subscription services like Xbox Game Pass, now available on both console and PC."
Related Tags