Mojang proposed Minecraft buyout to Microsoft
Ex-Mojang CEO proposed Minecraft buyout to Microsoft, not the other way around.

Published Sat, Jul 27 2019 4:08 PM CDT
|
Updated Tue, Nov 3 2020 11:47 AM CST
In 2013, Microsoft purchased Minecraft for a whopping $2.5 billion, turning creators like Markus Persson into billionaires over night. But Mojang asked Microsoft if they wanted to buy Minecraft, not the other way around.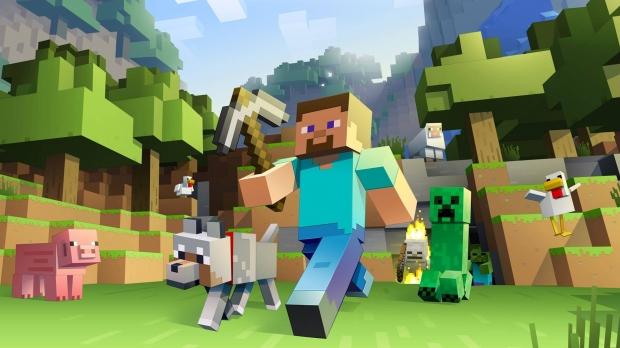 In a recent interview with Fortune, Xbox boss Phil Spencer revealed that Swedish indie giant Mojang actually approached Microsoft about the buyout of their huge indie darling. In particular it was then-Mojang CEO Carl Manneh who made the call (Manneh left Mojang in 2014).
"The next thing that happened is Carl calls up and says 'hey do you want to buy Minecraft?' We had the 360 relationship with them, with Notch and Carl through doing the 360 port of Minecraft," Spencer said in the interview while discussing how Microsoft doubled-down in the Xbox business. Buying Minecraft cemented Xbox and gaming as an important part of its business. "But it was a great point of clarity for us to go drive inside the company, when you're going to invest a couple billion dollars into buyinga video game...it's like you better be serious about being in the category if you're going to go make that investment."
Minecraft has since gone on to become one of the most popular games of all time. Bolstered by Microsoft's massive webwork of services and cashflows, Mojang is able to bring the voxel-building hit across every platform known to man while adding in monetization hooks for long-term revenues. They're even making some spin-off games like Minecraft Dungeons, a very Diablo-esque isometric ARPG.
Right now Minecraft is one of the purest reflections of Microsoft's gaming business. The company puts services, live gaming, and engagement above everything else; rather than selling consoles and moving first-party games, Microsoft is spread across a multitude of strategies that all feed into one another in a synergistic way. Subscriptions like Game Pass fuel game sales as well as provide recurring incomes over time, and also organically fold into other services like Xbox LIVE Gold.
In short, like Xbox, Minecraft has transitioned towards the service realm dominated by online play, monetization, and engagement hooks. It's no longer a smaller indie, but a billion-dollar titan holding up Microsoft's gaming empire.
Related Tags