Winner Winner Galaxy dinner: The Milky Way devoured a galaxy
10 billion years ago a cosmic battle unfolded, and our Milky Way galaxy swallowed another fellow galaxy whole.

Published Wed, Jul 24 2019 1:00 AM CDT
|
Updated Tue, Nov 3 2020 11:47 AM CST
Imagine watching a galaxy level battle between two galaxies fighting it out to see who is going to win on the consumption level. The Milky Way is an undefeated champion in this regard as 10 billion years ago it swallowed up a fellow galaxy.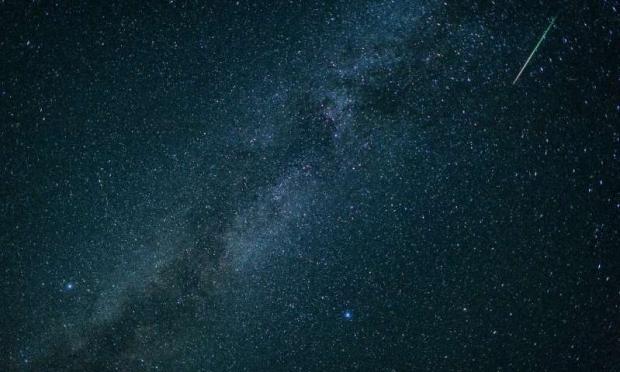 About 10 billion years ago, the Milky Way had a "violent collision" with another galaxy. Researchers from the Instituto de Astrofisica de Canarias (IAC) used the Gaia space telescope to observe the position, brightness and distance of over 1 million stars in the Milky Way. The observation was within 6,500 light years of the Sun and indentified two clusters of stars - one set being "blue" and containing less metal and the other "red" containing more.
From this observation the researchers were able to determine that each of the sets of stars were equally as old, except that the blue set had been set into a "chaotic" motion. This is the evidence of The Milky Way swallowing up another galaxy around 10 billion years ago. "The novelty of our work is that we have been able to assign precise ages to the stars that belong to the galaxies that merged and, by knowing these ages, when the merger took place," Carme Gallart, lead author of the study published in Nature Astronomy.
Gallart continued and said: "It's a very gradual process-it's not something like a car crash-it's something that has an effect on the galaxy as a whole. It's very massive so it happens slowly in human terms, not so slowly in cosmic time."
Related Tags