Humans search for alien interstellar Morse code with arrays
Humans have decided to search for alien communication using a large array system.

Published Thu, Jul 18 2019 2:00 AM CDT
|
Updated Tue, Nov 3 2020 11:48 AM CST
Israeli-Russian physicist, Yuri Milner has decided to partner up with VERITAS to go on the hunt for alien communication code in a completely different way.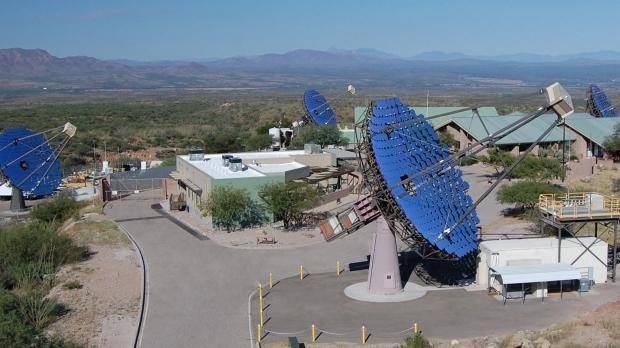 Yuri Milner decided to fund Breakthrough Listen, a science based program with the initiative of discovering extraterrestrial intelligence somewhere across the cosmos. To help them do that, Breakthrough have partnered up with VERITAS, or - Very Energetic Radiation Imaging Telescope Array System. The goal of the partnership is to basically search the surrounding stars for alien morse code through nanosecond-long optical pulses.
The most conventional way of looking for alien communication is through radio waves, so the line of thinking behind is the project is to stray away from the norm and try something different in hopes of receiving some form of information. As we don't know how aliens communicate, anything is really worth a shot. Its certainly not guaranteed that Breakthrough or VERITAS will stumble across something, but hopefully they do because it will be good to know that we aren't alone out here.
Related Tags