Sonic the Hedgehog movie character design should please fans
The re-design of Sonic in the upcoming Sonic the Hedgehog movie should please fans.
Published
1 minute & 24 seconds read time
Remembering back to May, we learned that the design of Sonic in the upcoming Sonic the Hedgehog movie was not good enough for fans. In response to Sonic's design, the movies director understood that a design change had to happen, and now we are hearing about what they have in-store.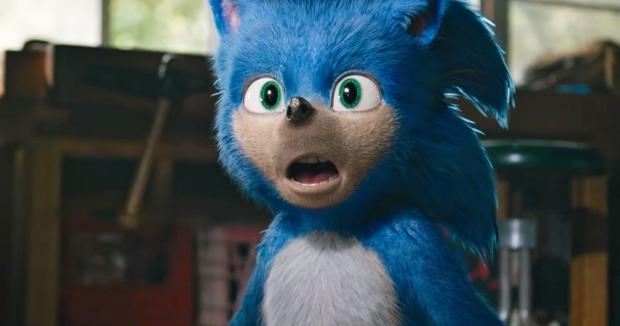 The first trailer for the Sonic the Hedgehog movie was released back in May and was met with heavy criticism by fans as Sonic's design was somewhat unsettling. Paramount and director Jeff Fowler took the criticism on-board and delayed the movie by about three months with a goal of changing Sonic's design to better accommodate fans desires. According to Tim Miller talking to Variety, a producer of the movie, "I think fans will be pleased" with Sonic's re-design.
Miller also touched on how everyone responded to fans criticism, saying "Look, I was with fans and so was Jeff. When the s**t hit the fan, I went over there and said, 'The most important thing to do, man, is say, 'I f**ked up. He'd already sent a tweet out an hour before I got there. He's a good man. It was exactly the right way to handle that. The fans have a voice in this too. There's a right way to listen." Many fans, including myself were extremely happy to hear that the decision was to postpone the movie so the studio had time to rework Sonic.
The new release date for the Sonic the Hedgehog live-action movie is February 14th, 2020.
Related Tags