Borderlands 3 ECHOcast Twitch stream gives gamers early loot
Gearbox Software has introduced players to some early loot with the Borderlands 3 ECHOcast Twitch Extension.

Published Jul 9, 2019 4:00 AM CDT
|
Updated Tue, Nov 3 2020 11:48 AM CST
Borderlands developers Gearbox Software are in full-swing in terms of making sure Borderlands 3 players are looked after quality-of-life wise. That of course means loot, loot and more loot.
Above we are introduced to the Borderlands 3 ECHOcast Twitch Extension which allows for Borderlands 3 fans who are tuning into the Borderlands 3 World Wide Gameplay Reveal get interactive with Twitch streamers. Fans will be able to see the contents of the streamers backpack, skilltrees, and even spawn special events in-game.
Of course Gearbox will be giving away some free early loot for Borderlands 3. Players will have to link their SHiFT and Twitch account to get access to the Rare Chest Events, but not to just use the extension itself. Check out the the listed features in the entirety of this post for a more official breakdown, or just watch the above video and listen to claptraps new voice actor walk you through it. Borderlands 3 is scheduled for release on September 13 for Xbox One, PS4 and PC.
Here is how to link your Twitch and SHiFT accounts:
If you don't have a SHiFT account, you can set one up via the SHiFT logo at the top of this site or over at the Gearbox SHiFT site. SHiFT accounts are free.
If you don't have a Twitch account, head over to twitch.tv and use the "Sign Up" link at the top of the page. Twitch accounts are free.

Linking your accounts is easy. Visit the settings tab on your SHiFT profile page, click on the Twitch logo, and follow the onscreen instructions to link your account. Alternatively, sign in to your SHiFT account over at the Gearbox SHiFT site, click on "Gaming Platforms" on the left, and then click on the "Link" option under the Twitch logo. Once version 1 of the ECHOcast extension is available on May 1, you'll also be able to use the SHiFT button in its menu to navigate to the correct SHiFT webpage and link your accounts if you haven't done so already.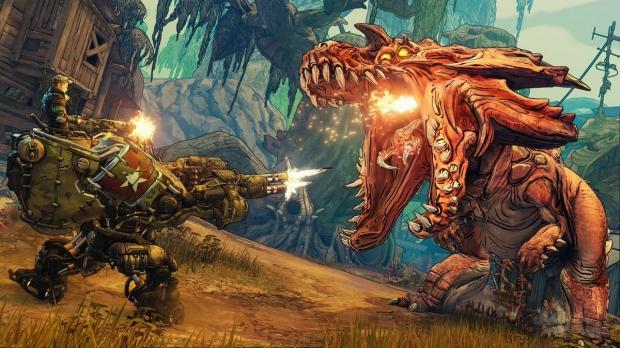 Related Tags