Cloud game streaming is on the rise, but Nintendo isn't ready to jump in just yet. It plans to watch to see how the game unfolds.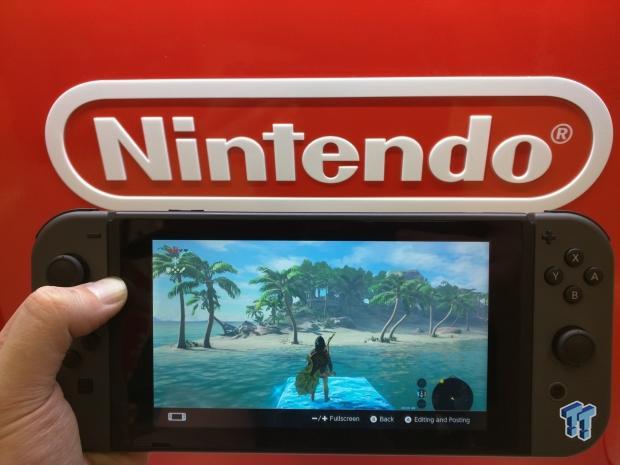 Two major game streaming platforms are launching this year: Google's new Stadia platform, and Microsoft's Project xCloud. Both will beam games directly to devices gamers already own for a set fee. Sony has likewise been in the streaming game since 2014 with PS Now. But Nintendo's foray with streaming has been a toe-dip versus its competitors' deep dives. The company's been experimenting with a weird on-demand cloud streaming option in Japan that rents out Switch games for a period of time...however that's not really sustainable. Now Nintendo says it's interested in game streaming, 5G, and cloud tech, but only as a tentative buffer to its dedicated console business.
In a recent shareholders Q&A session, top Nintendo execs remarked about game streaming and how it could affect their strategy for the future. If anything, it'll supplement the core business of selling games on dedicated hardware instead of replacing it (both Microsoft and Sony are taking this proactive approach, whereas Stadia is a hostile attack on all gaming hardware). And Nintendo will only fully embrace game streaming when it becomes big.
"While we don't expect all games to become cloud games any time soon, the technologies are definitely advancing. We see a future where cloud and streaming technologies will develop more and more as a means of delivering games to consumers. We must keep up with such changes in the environment," said Nintendo President Shuntaro Furukawa.
"That being said, if these changes increase the worldwide gaming population, that will just give us more opportunities with our integrated hardware and software development approach to reach people worldwide with the unique entertainment that Nintendo can provide."
Shigeru Miyamoto also says Nintendo has been experimenting with new network services at the get-go. The aforementioned Japan-only Switch streaming is a clear example.
"We have not fallen behind with either VR or network services. We worked on them from the very beginning, and have been experimenting with them in a variety of ways. In that time, we have objectively evaluated whether they actually allow our consumers to have an enjoyable play experience, and whether we can operate them at an appropriate cost. Because we don't publicize this until we release a product, it may look like we're falling behind."
Miyamoto also says cloud streaming won't eclipse gaming experiences you have with a console in your living room. Actual co-op or couch-based multiplayer experiences can't be replaced in the same way, and Nintendo won't go all-in on streaming.
"I think that cloud gaming will become more widespread in the future, but I have no doubt that there will continue to be games that are fun because they are running locally and not on the cloud. We believe it is important to continue to use these diverse technical environments to make unique entertainment that could only have been made by Nintendo."
I have no doubt Nintendo will eventually fold some sort of paid game-streaming subscription service into Nintendo Switch Online, but to do so they'll need to beef up the Switch's power.
The system just isn't meant for that kind of latency. Luckily they've patented an external add-on box called the Supplemental Computing Device that's explicitly made for this purpose...