Tifa's boobs didn't actually shrink in FF7 Remake
The internet is in a tizzy over Tifa's breasts, but Square Enix didn't actually shrink them.

Published Sat, Jun 22 2019 5:16 PM CDT
|
Updated Tue, Nov 3 2020 11:48 AM CST
Despite what gamers and fans think, Tifa Lockhart's breasts haven't been reduced in the Final Fantasy VII: Remake.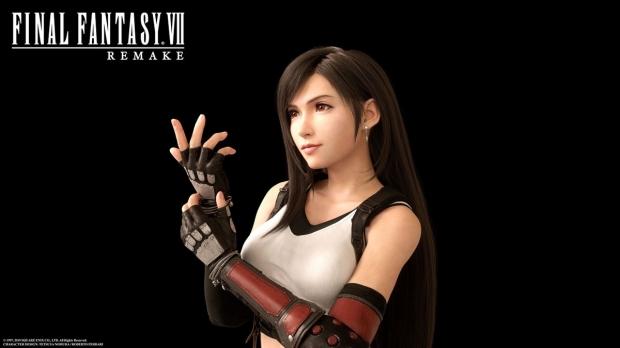 Recent erroneous reports say Square Enix's ethics board forced the developers to shrink Tifa's boobs, but this info was based on bad translations. The reality is Square Enix simply added a sports bra under Tifa's shirt to compress her bust to make her movements and actions more realistic and fluid. Rather than change her body, Nomura and his team used different-sized garments to accentuate Tifa's physique and create a more kinetic-friendly outfit.
Translations from Kotaku's Brian Ashcraft reveal what Tetsuya Nomura actually said about Tifa's body:
"First of all, since we wanted Tifa to have defined abs, we made her more athletic looking. And then, there were also directions from our internal ethics committee that as not to make even the most intense action look unnatural it was necessary to bind [Tifa's] chest. And thus, for her simple upper body clothing, we put a black undergarment with a fitting tank top for a fitness-conscious, sporty design."
This makes sense considering Tifa's penchant for hand-to-hand combat. She's constantly duking it out with bosses and baddies, delivering mean right hooks and uppercuts. It wouldn't do for her chest to be flying around during these sequences (Square Enix isn't making a Dead or Alive volleyball game).
Square Enix's massive attention to detail encompasses even the smallest of things like outfit efficiency in battle, so we're not surprised this was a big focus for the team.
As for combat itself, we've written up a big article breaking down how Final Fantasy VII: Remake's intuitive combat works.
The first chapter of the Remake, which will span two full Blu-ray discs, will be released on March 3, 2020 first on PlayStation 4 and other platforms later.
Related Tags