Mario Maker 2 turns the Switch into a 3DS
The 3DS is all but dead, but it'll live on in the Switch thanks to games like Mario Maker 2.

Published Jun 20, 2019 8:24 AM CDT
|
Updated Tue, Nov 3 2020 11:48 AM CST
After years of tremendous sales and earnings, Nintendo's close to ending the 3DS' long life cycle. But as more games require touchscreen controls, the handheld will live on vicariously through the Switch.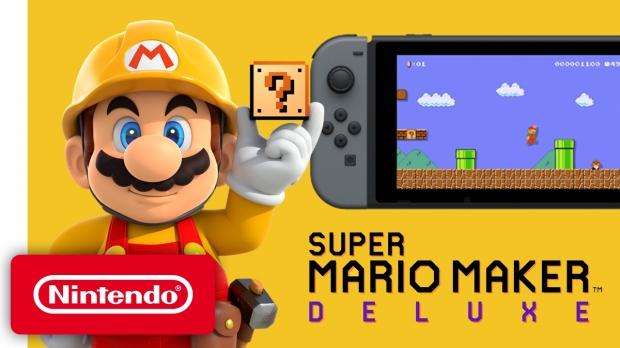 When Nintendo announced Mario Maker 2, something interesting caught my eye: pre-orders include a stylus. There's a good reason for that. Making levels in Mario Maker 2 while on-the-go requires use of the touchscreen, ergo the stylus.
The stylus was a hallmark of the 3DS' interactivity and opened doors for unique gameplay experiences. Starting with Mario Maker 2 in June, these features will extend to the Switch. It's odd that no games really make great use of the Switch's 10-point capacitive touchscreen. This could change as Nintendo rolls out more first-party games that use it (possibly Animal Crossing: New Horizons will use it in some fashion, too).
The inclusion stylus-based games on the Switch, to me, was the death knell to the 3DS and signified the handheld was about to be purely absorbed by its newer, bigger hybrid brother.
Sure Nintendo has telegraphed the 3DS' demise throughout last year, and signals grew to resounding crescendos when Nintendo simply ignored the 3DS in its latest fiscal year presentation. 3DS hardware and software sales are drastically falling, too: in FY2019, both 3DS hardware and software sales were down by over 60% to 2.55 million and 13.22 million, respectively.
This isn't really a surprise. The Switch is a successor and merger between both the Wii U and the 3DS and incorporates features found in either system. The 3DS being phased out and eaten up by the Switch was inevitable, especially since Nintendo has now merged its handheld and console games development divisions moving forward.
Mario Maker 2 releases on June 28, 2019 exclusively on the Nintendo Switch. It won't be coming to the 3DS, and hardly any new games actually are coming to the older handheld.
Related Tags