Alien: Isolation stalks Nintendo Switch in 2019
One of the best games ever made will horrify 34.74 million Switch owners in 2019.
Published
1 minute & 19 seconds read time
E3 2019 - Nintendo today confirmed one of the most terrifying and creepy horror games ever made is coming to the Switch.
The Switch is growing up, and very bloody and mature games like Alien: Isolation are showing up on the handheld-hybrid system. It's quite refreshing to see as Creative Assembly's macabre masterpiece deserves all the praise it can get, and the game will undoubtedly get a lot on its brand new home on the exceptionally lucrative platform.
Set for a launch sometime in 2019, the Switch port of Alien: Isolation is in good hands. It'll be developed by Feral Interactive, who ported the survival horror simulator onto Mac and Linux. We should see inventive use of the Switch's JoyCons accelerometer and gyroscope sensors to allow interactive corner-peeking and such.
Alien: Isolation coming to Switch is absolutely huge for SEGA and FOX. The original game didn't sell as well as SEGA hoped, and a sequel was ruled out. With any luck the spark of sales on Switch will help convince the powers that be that Isolation is worth returning to.
FOX is actually making a new Alien game at its Cold Iron studio, but it's not a survival game. It'll be an MMO shooter for consoles and PC, and I predicted it'll closely match the sci-fi action of the original 1986 Aliens film.
As the Alien movies prove, there's room for both terror and action in the franchise.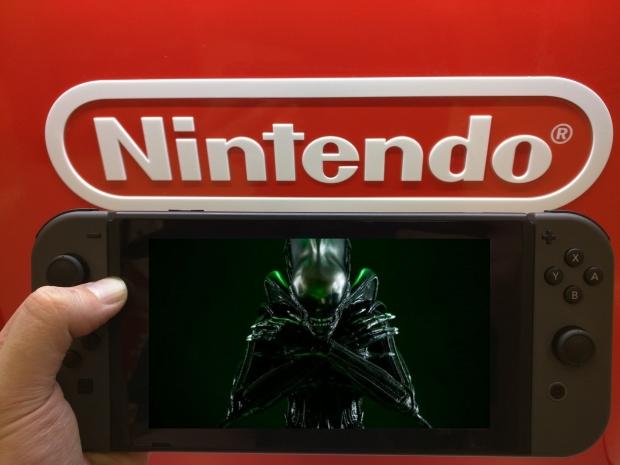 Related Tags