New Alien game is a MMO shooter for consoles and PC
Forget about Blackout: FoxNext's big new Alien game will be an online multiplayer shooter, possibly starring Amanda Ripley.

Published Mon, Jan 7 2019 7:03 PM CST
|
Updated Tue, Nov 3 2020 11:49 AM CST
Alien games aren't going anywhere, and FOX is planning some big moves with the next xenomorph-slaying experience.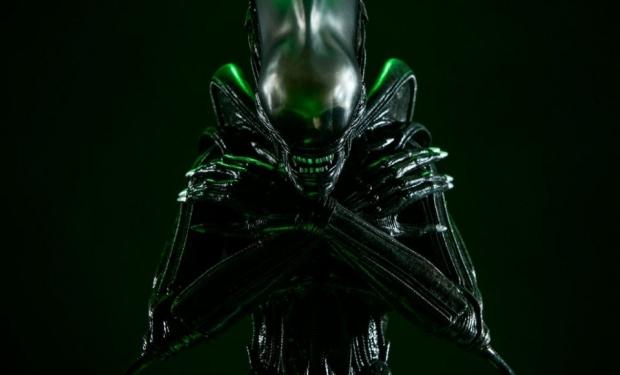 Today FOX disappointed gamers by announcing Alien: Blackout, a new standalone mobile game starring Amanda Ripley from Alien: Isolation. But this is just one piece of the new Amanda Ripley expanded universe, and I predicted that Blackout is just a small interactive slice that will bridge Isolation to the next big Alien game. While that's yet to be confirmed, some of my predictions are true: the next Alien game will be an online-based multiplayer shooter.
We've known about FoxNext's new Alien FPS for a while now. But we didn't know exactly what kind of scope it'd take--would it be singleplayer-driven with a campaign, or molded into a live service shooter? In a previous article I outlined a possible roadmap for the new Alien games. The new FPS could be like the 1986 action film Aliens (just as Isolation was akin to the 1979 classic Alien) with tons of alien-slaying action, engagement elements, and co-op PVE chaos.
So where's the proof? Today I found this nice tidbit of info from an official press email:
"This year, fans of the critically-acclaimed Alien: Isolation video game are invited to embark on new adventures with Ellen Ripley's daughter, Amanda, by watching, playing, and reading her story as she renews her fight against the aliens after the events of Isolation.
"20th Century Fox will partner with a wide range of storytellers and innovators to bring this epic chapter in the Alien Universe to life, with even more entries in Amanda Ripley's story soon to be announced.
"FoxNext Games' studio, Cold Iron Studios, is also currently at work on a massively multiplayer online shooter set in the Alien cinematic universe for consoles and PC."
There's lots of possibilities here, and the most logical one sees players teaming up with other marines to slaughter hordes of space monstrosities. Or perhaps we'll get to play as aliens and hunt down marines as the galaxy's most perfect predator?
Amanda Ripley should also be in the mix as well. It'd be foolish not to utilize her unfolding story arc that will be told across multiple transmedia outlets including comics, books, a new mobile game, and perhaps even a CGI or animated film.
Exciting times!
Related Tags