Wanking Simulator teases best wanking experience ever
Yeah, so Wanking Simulator is a real thing - offers the best wanking experience ever.

Published Sat, May 18 2019 8:32 PM CDT
|
Updated Tue, Nov 3 2020 11:48 AM CST
There are a few stories in my career writing for TweakTown (which is getting close to 19,000 stories now) where I sit back and say "what in the fresh hell is this?" and today, is another one of those days.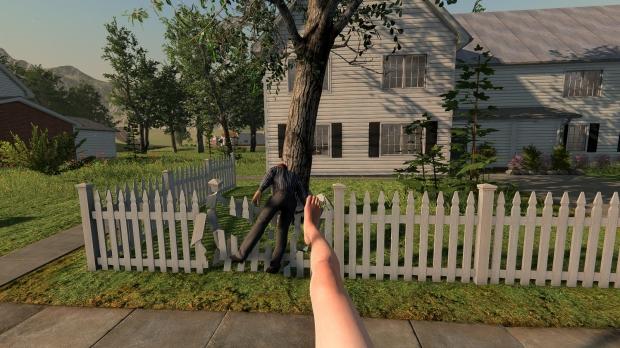 Wanking Simulator is on Steam right now, a new game where you play (I'm guessing serial masturbator) Winston Gay in a fictional town called Gay Bay. What do you do in a game called Wanking Simulator without it being banned instantly? Well, you cause as much chaos as you can.
Yes, you'll have to destroy most of the neighborhood of Gay Bay before masturbating to collect points. In the end, you'll get caught by police and your hands-on time (with yourself) ends. The developer teases: "Blow up cars (fun) or be a civilized man whose goal is to quietly wank (boring)".
So you'll have to choose -- sit quietly with it in your hand, or holster your sausage and cause chaos.
Wanking Simulator has one primary move right now which is kicking, but the team is working on other weapons like a baseball bat and shovel. I'm surprised they haven't got vibrators and blow up dolls to throw around, but we will see gamers unlocking teleporters and gravity-based abilities, too.
Related Tags