Tencent replaces PUBG in China with government-approved game
Tencent gets whipped by Chinese government, replaces PUBG with 'Game for Peace'

Published Thu, May 9 2019 8:31 PM CDT
|
Updated Tue, Nov 3 2020 11:48 AM CST
Tencent has had to make some pretty radical changes to PUBG Mobile to keep the Chinese overlords happy, with a total makeover applied to its game including a name change to something that sounds ridiculous: Game for Peace.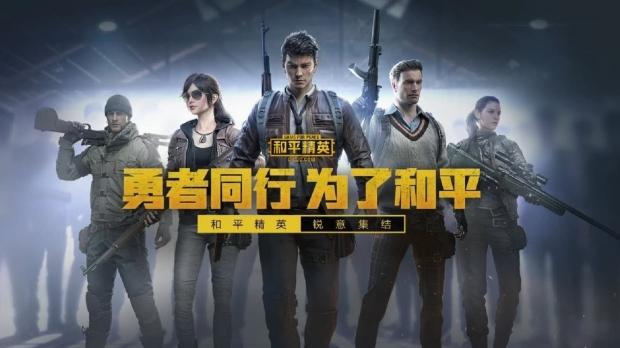 Game for Peace is a new anti-terrorism-themed game approved by the Chinese government, with developer Tencent explaining Game for Peace as a tactical shooting game made in-house that "pays tribute to the blue sky warriors that guard our country's airspace", referencing the Chinese air force. The new game is virtually identical to PUBG Mobile, it just looks worse - it has similar gameplay, graphics, design, and background. It's virtually identical, but with some hilarious changes.
First, you can't kill people in Game for Peace (the word 'Peace' would be pretty useless if there was killing, right?) which is outright stupid in what is essentially a Chinese government approved version of PUBG. Game for Peace lets you shoot people but they don't bleed, some blue/green electricity-style blob comes out of them until they hit the ground. But don't worry they don't die, they get up and wave goodbye to you.
The gore removed from Game for Peace is something that Chinese regulators have been fighting for, as they've pretty much outlawed gore in any games going forward. In a statement by the China Audio-Video & Digital Publishing Association back in 2017 regarding PUBG Mobile, the game is "full of gore and violence" and its Hunger Games-style battle "deviate from China's socialist core values, traditional Chinese culture and moral norms". The group adds: "It's not conducive to the physical and mental health of young consumers".
South China Morning Post reported back in late 2017 that the association "urged the State Administration of Press, Publication, Radio, Film & Television, which regulates and licenses of every aspect of content in China, to ban the game in the country".
Fast forward to today, and we have Game for Peace.
Yeah, I know.
Related Tags