PlayStation drives Sony's $78 billion earnings in 2018
PlayStation is a big reason for Sony's record FY2018 earnings.

Published Sun, Apr 28 2019 2:59 AM CDT
|
Updated Tue, Nov 3 2020 11:48 AM CST
PlayStation is massively important to Sony's yearly earnings, generating over $20 billion throughout the company's last fiscal year.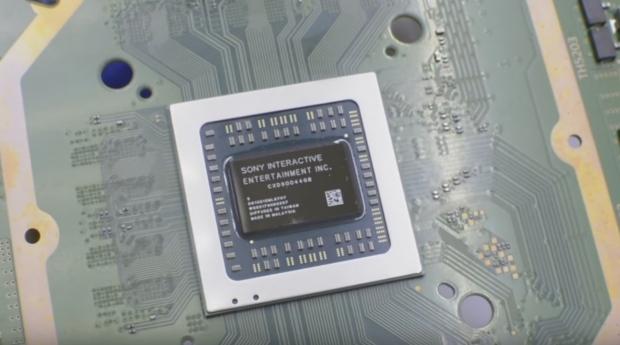 Sony's PlayStation brand, which includes a massive hardware install base and lucrative services, helped drive the company's Fiscal Year 2018 revenues to a record $78 billion. Fueled mostly by game sales and the PlayStation Network, Sony's Games and Network Services segment made roughly $20.8 billion in total sales revenues in FY2018, up a mighty 18.8% year-over-year. These earnings represent 27% of Sony's total revenues for the fiscal year.
The PlayStation-driven segment's operating income spiked to $2.8 billion, showing tremendous 75% year-over-year growth. These numbers represent 34.8% of Sony's total operating income for the FY2018 period.
Software and services were the primary catalysts for these strong segment earnings. Although PS4 sell-in now sits at 98.6 million shipments worldwide, hardware sales revenue was down 10.6% in FY2018, and games like Spider-Man and God of War, and services like PlayStation Now helped offset the dip in PS4 sales. Non-hardware earnings were up across the board in FY2018, from digital and physical game purchases, add-ons and DLC and microtransactions, and services like PS Plus.
Sony expects this growth to moderate in the next FY2019 period. Game segment sales and revenue are expected to be relatively flat to 2.3 trillion yen (roughly $20.8 billion), but operating income will take a 10% drop to 280 billion yen ($2.5 billion). PS4 sales are expected to drop to 16 million units for FY2019, down 10% from 17.8 million sales in FY2018, as the company prepares its next-generation PlayStation 5.
Research and development expenses have risen nearly 5% in FY2018 and are expected to rise another 4% in FY2019 to reach 5 billion yen. Sony will use these funds to shape and mold the PS5.
The company confirmed the next-gen PlayStation won't release until after April 2020, coinciding with its FY2020 timeline. This means we shouldn't expect the PS5 before holiday 2020 at the earliest.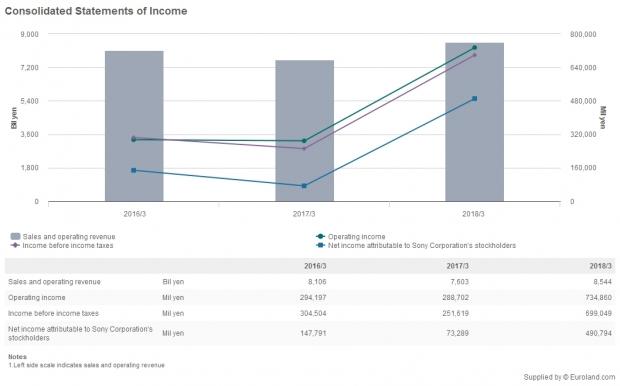 Sony FY2018 earnings breakdown:
Total earnings
Total revenues: 8.66 trillion yen ($78 billion), up 1% YoY
Operating income: 894.2 billion yen ($8.06 billion), up 22% YoY
Net profit: 916.3 billion yen ($8.262 billion), up 87% YoY
Games and Network Services earnings
Games & Network Services revenue: 2.31 trillion yen ($20.8 billion), up 18.8% YoY
G&NS Operating income: 311.1 billion yen ($2.8 billion), up 75% YoY
Sony total earnings vs Games and Network Services earnings
Sony total FY2018 revenues: $78,139,648,331
G&NS total revenue: $20,837,448,151
Sony total FY2018 operating income: $8,063,435,527
G&NS total operating income: $2,805,157,799
Related Tags