Anthem's new stronghold comes tomorrow in latest update
BioWare's big new IP expands with new content starting tomorrow.

Published Mon, Apr 22 2019 6:05 PM CDT
|
Updated Tue, Nov 3 2020 11:48 AM CST
Anthem hasn't gone very well, and BioWare has been playing catch up since the game's hotly-contested launch. Gamers are jumping ship en masse and the game's live service roadmap, which is critical for its long-term success, has seemingly been disrupted. But starting tomorrow this drip-feed of updates will end and gamers will finally get some new content to chew on.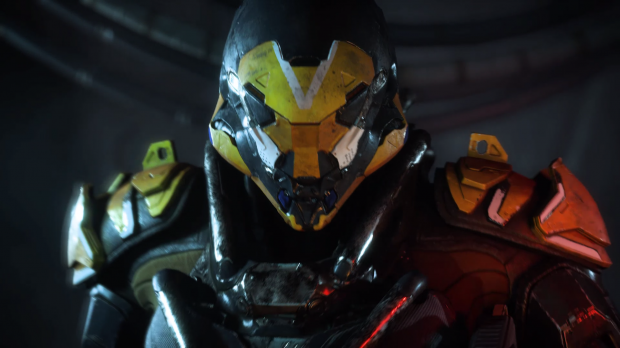 After a lapse of communication with fans, BioWare confirms Anthem's long-awaited new stronghold will release tomorrow. BioWare community lead Andrew Johnson confirmed the news, saying that the latest stronghold will be accompanied by a host of bug fixes and tweaks. "Our next game update (1.1.0) will be released tomorrow with the new Stronghold and various other game improvements and fixes. We will detail all of that out in our patch notes tomorrow, as well as give an update on the 90-Day calendar," Johnson said.
Over the last few weeks BioWare has been exceedingly cautious about interacting with the Anthem community. The Anthem subreddit now looks just like Destiny's: there's tons of posts lambasting the studio, lost of suggestions on how to fix the game, and a lot of discourse that ultimately creates a negative atmosphere.
BioWare has affirmed that despite the overwhelming frustration among fans, Anthem is here to stay and that the studio isn't giving up any time soon.
EA and BioWare announced Anthem's post-launch roadmap in February, but the hype was quickly diminished when gamers realized how drab the promised evolving ecosystem actually is.
So far BioWare has had to focus on fixing what's already out rather than plotting for the future, and has had a hard time adapting to the rather demanding nature of live games. Hopefully this next update will add a nice array of changes and spice things up...or else gamers will simply move on to other games.
Related Tags