Battlefield: Bad Company 3 coming to next-gen consoles
DICE is working on Battlefield: Bad Company 3 and will debut on next-gen PS5 and Next Xbox consoles.

Published Mon, Apr 15 2019 9:31 PM CDT
|
Updated Tue, Nov 3 2020 11:48 AM CST
If there was a Battlefield game that I would buy sight unseen it would be Battlefield: Bad Company 3, which is back in the headlines thanks to new rumors of it being built for next-gen consoles.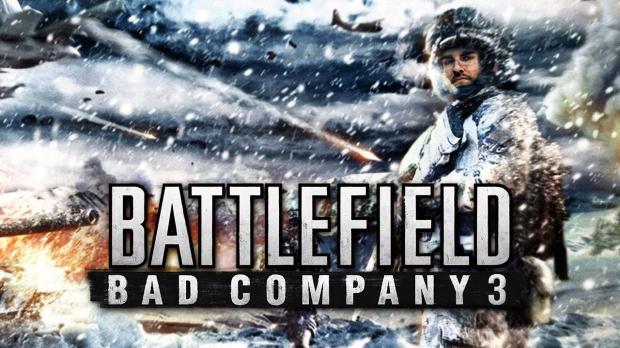 The new information is coming from a post on Pastebin from late last year which is coming into the spotlight properly, with an anonymous poster working a a third-party EU-based game developer that says the PS5 will have 24GB GDDR6, launch in 2020 for $499 and of course will be powered by next-gen Zen 2 CPU and Navi GPU technology from AMD.
Well, interestingly the poster said that one of the games that will launch on the next-gen Xbox and PS5 consoles is Battlefield: Bad Company 3. The problem is that DICE hasn't treated its fans well over the years with the mess of Battlefield 1, the controversy surrounding Battlefield V (and the fact that not many people play it in comparison to other EA held franchise like Apex Legends with over 50 million players), and who can forget Star Wars Battlefront II's controversy, where it cost up to $2100 to unlock everything in the game.
DICE has a left a bad taste in gamers' mouths over the last few years with its Battlefield franchise, but I'm hoping EA has let the company make some better decisions on its own and be more free with its work into Bad Company 3. If there was a Battlefield game that could succeed in today's new market, Battlefield: Bad Company 3 with the right mix of herbs and spices could really do something magical.
Blend in a tuned next-gen version of EA DICE's in-house Frostbite engine, the game being built from the ground up for the much-amplified hardware inside of next-gen consoles, radical improvements to physical and environmental destruction and physics in Bad Company 3 - something the game was infamous with in Bad Company 2, and we might have a winner on our hands.
Especially if EA doesn't jam DLC and pre-order sh*t down our throats with Bad Company 3 and admits some of its mistakes along the way, launching Bad Company 3 on next-gen consoles is an interesting, and I hate to say it, exciting tease.
Related Tags