EA is doing its best to stem the tide of backlash over Battlefront II, but the dam is breaking and the gaming community presses back.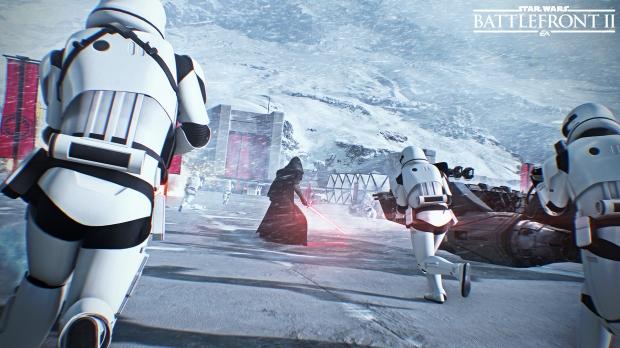 EA recently made some big changes to Battlefront II's monetization strategy. Now that review copies have been sent out, information on how long it'll take to unlock heroes like Darth Vader and Boba Fett is starting to drip out...and it's bad news. Gamers will need to grind quite a bit to unlock each of the game's 14 iconic heroes and spend 60,000 credits to unlock certain characters. Pre-release review copies lower the hero cost to just 10,000 units for press convenience.
Electronic Arts' community team responded to the backlash with a specific quote telling players that the grind is there to add a sense of accomplishment, and that the credit costs were balanced out based on per-day credit rates. This quote has now apparently become the most downvoted post in Reddit's entire history, earning Battlefront II yet another wave of bad press.
"The intent is to provide players with a sense of pride and accomplishment for unlocking different heroes," the community manager wrote in the now-infamous Reddit post. "As for cost, we selected initial values based upon data from the Open Beta and other adjustments made to milestone rewards before launch. Among other things, we're looking at average per-player credit earn rates on a daily basis."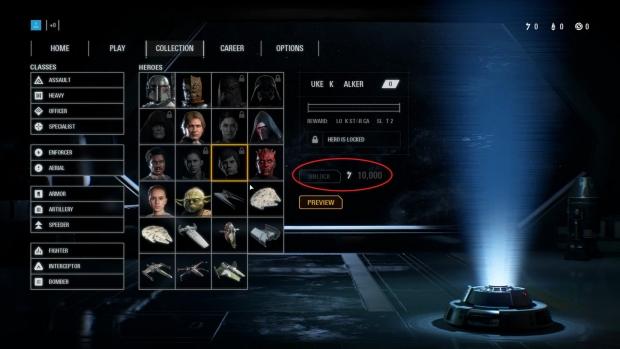 EA affirms that DICE and the publisher will be making continuous changes to Battlefront II's microtransaction scheme to ensure gamers are satisfied (or as satisfied as possible...moreso that the balance between earnings and satisfaction is as balanced as much as possible). That's the real advantage of service games. Publishers can make significantly changes via quick updates and patches to the experience while maintaining the core game. But ultimately don't expect microtransactions or class hero costs to change very much; monetization is the heart of Battlefront II and remains the biggest driver for growth for Disney and EA.
"We'll be making constant adjustments to ensure that players have challenges that are compelling, rewarding, and of course attainable via gameplay."
"We appreciate the candid feedback, and the passion the community has put forth around the current topics here on Reddit, our forums and across numerous social media outlets.
Our team will continue to make changes and monitor community feedback and update everyone as soon and as often as we can."
While gamers are pushing back against Battlefront II en masse, and tons of websites are covering the backlash, I still think the game will sell incredibly well following The Last Jedi in December. I recently said that Battlefront II is one of the most addictive shooters of 2017 and perfectly folds that "pay time or money" dichotomy that powers the service games industry.