John Romero/Paradox Interactive partner for new strategy IP
A new strategy game is being developed by a joint partnership between Romero Games and Paradox Interactive.

Published Wed, Apr 3 2019 3:00 AM CDT
|
Updated Tue, Nov 3 2020 11:49 AM CST
An announcement has shined a light on a new strategy game IP that is in the works with a partnership with Paradox Interactive and Romero Games.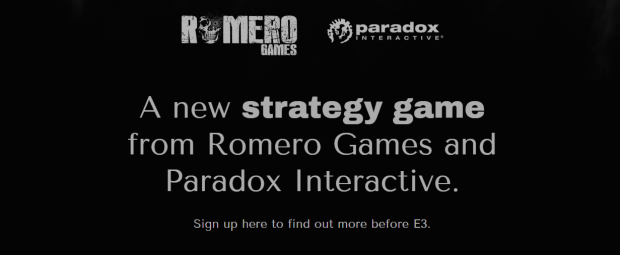 Founders of Romero Games are the legendary John Romero and Brenda Romero who worked on DOOM, Daikatana, Quake, Deus Ex, Jagged Alliance and many more great titles. With such a great repertoire of games behind these developers and now a partnership with Paradox Interactive, who is known for the development of Crusader Kings II, Cities: Skylines and Stellaris. We can expect that the new strategy IP that is in the works will be well directed.
Ebba Ljungerud, the CEO of Paradox Interactive has commented on the announcement, saying; "We are thrilled to work with industry legends, Brenda and John Romero, whose games we've grown up playing ourselves and long admired. At Paradox Interactive, we've built a reputation for top-tier strategy games and we're employing that expertise to help build something really special with the team at Romero Games." Brenda Romero, the Co-Founder of Romero Games also added; "This has been a project we've been wanting to work on for a long time, so it's especially exciting that we'll be partnering with Paradox Interactive to fully realize that dream. We can't wait to tell everyone more, so make sure you watch this space!"
According to the forum post on the Paradox Interactive website, there will be "a hint or two" dropped on the forum during the time leading up to E3. To visit the forum, check it out here.
Related Tags