Minecraft with ray tracing-style effects actually looks good
SEUS Renewed adds ray-tracing effects to Minecraft through path tracing.

Published Tue, Apr 2 2019 8:02 PM CDT
|
Updated Tue, Nov 3 2020 11:49 AM CST
We all know Minecraft isn't anywhere close to being associated with 'OMG it has the best graphics' but with the latest version of Sonic Ether's Unbelievable Shaders, or SEUS Renewed, Minecraft is looking better than ever before.
SEUS Renewed was teased in some short videos of the new shaders at work in Minecraft on Twitter, with 'Notglacier' stating that it's not full ray tracing but rather path tracing, with the effects looking pretty damn good. In some instances there's a window with the sunlight coming through and it looks awesome, while tiles on a floor reflect light beautifully and almost real.
Another part of it is removing blocks from above the character, and the light gets shut out when the blocks are placed back. It looks GREAT... especially when you consider it still is only Minecraft. 'Notglacier used an Intel Core i9-9900K mixed with an NVIDIA GeForce GTX 1070 Ti and was only hitting 25-40FPS with the new path tracing shaders enabled, but it looks a helluva lot better than stock Minecraft.
Cody runs his own Patreon page with 861 patrons throwing money at him each month, pumping coding time into SEUS Renewed.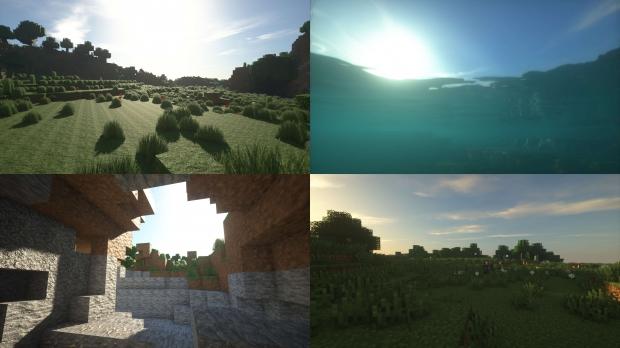 Related Tags