Brand new character 'Cetrion' revealed for Mortal Kombat 11
NetherRealm Studios have teased a brand new character for Mortal Kombat 11, introducing Cetrion.

Published Wed, Apr 3 2019 1:00 AM CDT
|
Updated Tue, Nov 3 2020 11:49 AM CST
NetherRealm Studios and Warner Bros. have decided to tease the reveal of a brand new character to join the Mortal Kombat 11 roster. Introducing Cetrion, a goddess that manages elemental powers.
The news comes from an exclusive piece by GameInformer, the above video showcases to viewers that GameInformer will be using the entire month of April to cover Mortal Kombat 11. The coverage will range from new features the game has, interviews with the NetherRealm Studio developers and even a deep dive on the new character Cetrion.
The video gives us a very quick sneak peak at what Cetrion is going to be like. Starting at around 16 seconds in, we get to see some very quick combo's from Cetrion on Noob Saibot. From the video we can say that Cetrion uses a variety of elemental attacks and abilities as she is a "Elder God" of nature powers. At the moment that is all that we have to go on for the new character, as soon as more information is released, I will be sure to update you. Mortal Kombat 11 is planned for release the Xbox One, PS4, PC and Nintendo Switch on April 23rd.
For more news about Mortal Kombat 11, check out the reveal for Noob Saibot/Shang Tsung here. There is also the Old Skool Vs. New Skool trailer that throws players back to the 90's, that can be found here.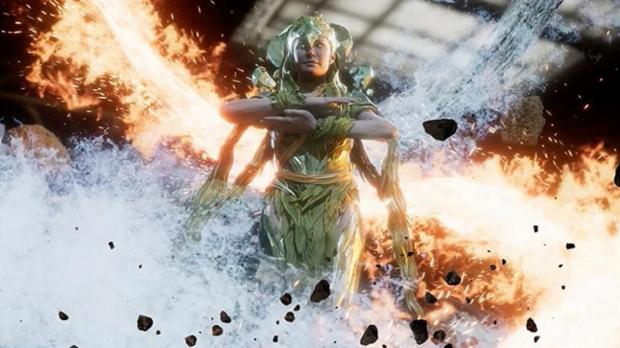 Related Tags