Dauntless exclusivity on Epic Games Store is for cross-play
The aim of the exclusivity deal for Dauntless coming to the Epic Games Store is ultimately a future world of cross-play.

Published Mon, Apr 1 2019 3:00 AM CDT
|
Updated Tue, Nov 3 2020 11:49 AM CST
During an interview at PAX East, Phoenix Labs revealed their motivation on bringing their title Dauntless to the Epic Games Store. The studio says that their deal is based around a strategy for cross-play.
The interview was conducted by DualShockers and the information that was revealed was from Robin Mayne, the co-founder of Phoenix Labs. Maybe says that "Every decision we make on Dauntless is a very thoughtful decision and we try to align it with our vision. One, Dauntless is about bringing as many players together to be able to play this PvE co-op experience". Continuing, Mayne says that one of Phoenix Labs' main focuses is bringing Dauntless to as many platforms as possible and once the title is released onto consoles the studio wants to allow gamers to be able to experience the world of Dauntless together with cross-play.
Mayne also says that "Our partnership with Epic allows us to do that". Since Dauntless is a PVE experience, cross-play makes perfect sense for the game. Phoenix Labs doing this will create one large community instead of seperate lines drawn between each of the platforms. Dauntless is currently only available on PC in beta form, but the finished title will be launching PS4 and Xbox One sometime this summer. For more information about Dauntless, you can visit the games official website here.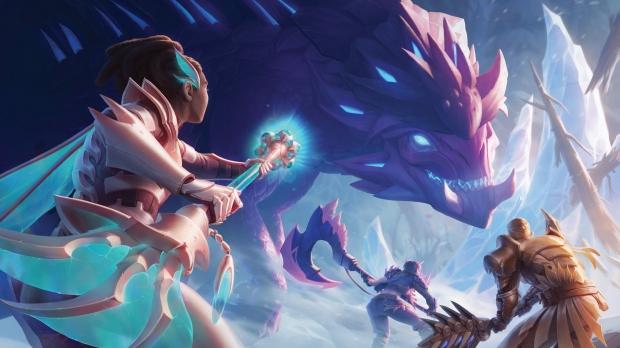 Related Tags