GoFundMe funds a GoFundMe that's trolling another GoFundMe
GoFundMe inception is happening in San Francisco as wealthy neighbors duke it out.

Published Thu, Mar 28 2019 11:27 PM CDT
|
Updated Tue, Nov 3 2020 11:49 AM CST
GoFundMe inception is happening in San Francisco, with the company donating $5000 towards a GoFundMe campaign that is acting as both a counter, and troll against a separate GoFundMe campaign.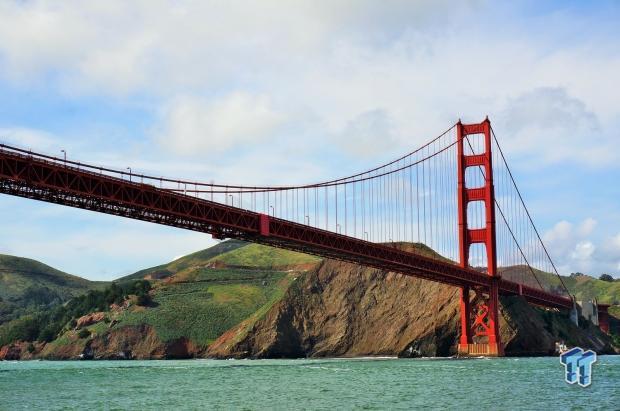 The legal battle ensuing is over the construction of a Navigation Center, which will act as a higher-end homeless shelter that doesn't just provide a safe place to lay your head at night, but it will offer other services and counselling in San Francisco. Some residents took to GoFundMe in a campaign called "Safe Embarcadero for All" attempting to raise $100,000 that would be used "exclusively for legal and related costs to oppose the proposed Navigation Center at Seawall Lot 330".
This particular GoFundMe has an interesting person at its center with lawyer Andrew Zacks involved in the fundraising through the Safe Embarcadero for All which retains the lawfirm he's a partner at; Zacks, Freedman & Patterson that call themselves "the voice of Bay Area property owners". SF Weekly reports that "very wealthy residents of the eastern edge of the city has raised more than $44,000 in 11 days. The recipient: a lawyer, Andrew Zacks, who is representing the residents in their fight against a homeless shelter that's been proposed for a parking lot on Embarcadero between Beale and Bryant streets".
This had other SF residents angered, and then the GoFundMe campaign was attacked on Twitter after people googled the recipients of the GoFundMe campaign were. San Francisco resident William Fitzgerald created a very similar GoFundMe called SAFER Embarcadero for ALL, but changed the language and donation recipient. Instead of raising funds for the lawyer, Fitzgerald's GoFundMe asked for people to donate towards the Coalition on Homelessness.
Fitzgerald told SF Weekly: "I saw the [GoFundMe] yesterday and I was so surprised how brazen these people were. Usually, these things happen behind closed doors, but they're doing it so publicly, with their names on it. Everyone complains about homelessness, and when they have an option to give shelter to someone on the streets they do this. You look at where the current Navigation Centers are, and none of them are on the west side. I think it's because of groups of this. I would argue that your property values would be higher if people were nicer to one another".
After the second GoFundMe went live, GoFundMe itself donated $5000 towards the SAFER Embarcadero for ALL seemingly laughing in the face of the original GoFundMe that wanted to see no homeless shelter built at all.
A company spokesperson from GoFundMe said in an email exchange with Mashable: "Every month, GoFundMe gives over $100,000 to deserving campaigns nominated by GoFundMe employees as part of our Gives Back program. GoFundMe employees choose to nominate worthy causes throughout the year and we believe this campaign to support the Coalition is an important effort".
GoFundMe has also confirmed that it will not be taking its own donation, apart from a 2.9% charge ($0.30) it takes for "the cost of third party card processors and the safe and secure transfer of funds". Still, nice trolling GoFundMe.
Related Tags