Thanks to the efforts of Katalash's Mod Engine, Sekiro now has easy mod support.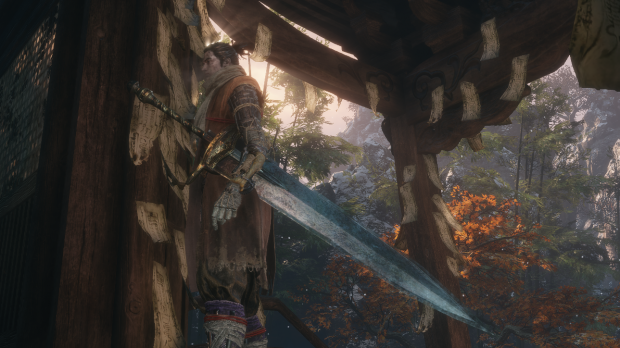 Any PC game is better with mods--they open up a new world of customization and allow players to tailor-make their own experiences--and Sekiro: Shadows Die Twice, the new hard-as-nails From Software release, is no different. Sekiro players can now use the newly created Mod Engine to conveniently inject all kinds of goodies into the game including the Moonlight Greatsword from Dark Souls, graphical enhancements like reshade tweaks and HDR presets, and the ultra-helpful PS4 button prompts that bring that authenticity for DualShock 4 users.
The Sekiro Mod Engine essentially replace game-dependent files without having to extract tons of data. Users can easily load up the Nexus Mod Manager and import mods right into the game itself with a few clicks.
"Mod Engine is a an injection DLL library that makes modding Sekiro game files super easy and safe. Gone are the days of having to use UXM and extract gigabytes worth of game files to play a mod. Mod Engine supports any mod that relies on file edits including cosmetic, texture, parameter, and map mods. Playing Sekiro mods is as simple as creating a folder, dropping in modded files, and modifying an ini file to point to the mod directory," reads the listing.
The Mod Engine currently only works with Sekiro v1.02 on Steam and isn't compatible with any cracked version. Activision and From Software could severe mod support by launching a new version, so be sure to turn off auto-updates to prevent this from happening.
At the time of writing, Sekiro currently has 8 mods. This number is expected to grow dramatically as more users jump in the fray and add more community features and content, and we could see the game dramatically unfold.