Anthem made $3.5 million in microtransactions
Anthem raked in a big $100 million in digital revenue at launch, but long-term monetization success is uncertain.

Published Fri, Mar 22 2019 10:59 AM CDT
|
Updated Tue, Nov 3 2020 11:49 AM CST
BioWare's big new IP sold quite well on PS4 and Xbox One at launch, but its long-term monetization could falter.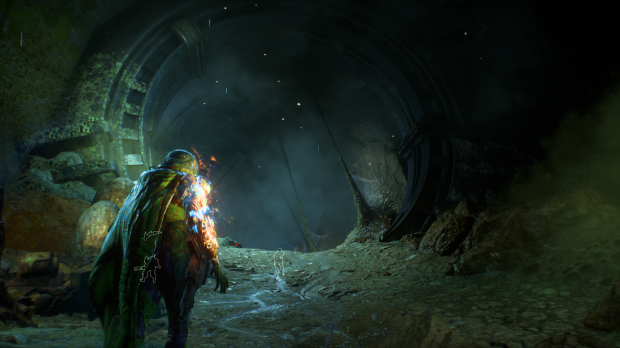 To survive, all live service games need to correctly monetize their audiences. Whether it be with lootboxes, cosmetics or even subscriptions (or a combination of all three), these online-only experiences need continual funding to make them worthwhile in publishers' eyes. Companies like EA and Activision-Blizzard put up tens of millions to create the games and they expect profits over time. Anthem follows this same requisite path, but BioWare's new game may have a have a longevity problem.
According to latest stats from analyst firm SuperData, Anthem made $100 million in digital revenue on PS4 and Xbox One. But only $3.5 million, or 3.5% of that sum, is earned from its optional cosmetic microtransactions on two platforms that are specifically geared towards monetization. This is actually impressive for launch figures. But the real issue is that these earnings probably won't remain consistent. They're likely the result of the launch-hype spurt. Anthem's litany of problems have pushed gamers to other titles like The Division 2, and the game is already at a critical re-engagement point--most service games take 3-5 months before fragmentation arises.
"Anthem makes over $100 million in digital revenue at launch. Anthem was the top-selling title by units on console in February, with an above-average digital download rate. In-game spending came in at $3.5 million across both platforms," SuperData said in its latest report.
The game is selling quite well, too.
The NPD Group said Anthem was the top game of February, and that it's the second best-selling BioWare game of all time. Anthem also sold extremely well in both the UK and Japan.
But Anthem isn't a singleplayer game--it's a huge sprawling live service game built specifically to be monetized over time. Full game sales don't matter as much as microtransaction earnings in the long run (especially to EA, who puts emphasis on live services over sales).
If BioWare can keep Anthem's mTX revenue at a consistent rate then it'll be a big hit...but I'm worried that the game's huge design flaws, mechanical issues, and overall tedious and frustrating engagement structures have alienated core fans. As the playerbase dwindles, so to will monetization potential, and those that stay probably won't buy into skins and other premium offerings unless BioWare fixes key issues and keeps them happy.
As I've said before, BioWare doesn't seem to understand how the live service cycle works. Anthem was built to make money first and be fun second, which is the exact opposite of how you monetize an online game.
Anthem may actually get premium paid expansions if microtransactions fail to gain traction. We could see a big The Taken King-style expansion roll out that introduces tons of quality of life fixes and changes. This would counter EA's promise of free Anthem updates in perpetuity. But nothing's ever certain in live service games and publishers will change their minds many times if the games fail to meed expectations.
It's also worth noting that digital revenue likely includes both full game sales and EA Access/Origin Access subscriptions that were bought just to play Anthem.
Related Tags