Kotal Kahn gets bodied in his own Mortal Kombat 11 reveal
So Kotal Kahn just got absolutely bodied in his own Mortal Kombat 11 reveal trailer.
Published Mar 21, 2019 3:00 AM CDT
|
Updated Tue, Nov 3 2020 11:49 AM CST
1 minute & 18 seconds read time
NetherRealm Studios has released another reveal trailer for the lead up to the debut of Mortal Kombat 11. This time round we have Kotal Kahn going up against Jacqui Briggs, and it doesn't end has you would expect.
The Emperor of Outworld has made an entrance in the above reveal trailer that is titled "Official Kotal Kahn Reveal Trailer". Why mention the videos title? Because Kotal Kahn gets absolutely torn apart by Jacqui Briggs in this reveal trailer, he doesn't even do fatality in his own reveal trailer.
Instead we see Jacqui Briggs kick the living hell out of Kotal Kahn, she does a large selection of moves with many bonebreaking moves and even finishes off Kotal Kahn with an epic fatality. In other news about Mortal Kombat 11, if you happened to miss the character reveal for Kabal catch up on that here. Want more news on Mortal Kombat 11 for the Nintendo Switch, check out this article on the 'geometry reductions' that the Switch version will have here. There is also the possibility that Mortal Kombat 11 will feature cross-play, more on that here.
Finally, if you are interested in the coming beta for Mortal Kombat 11, visit this article here.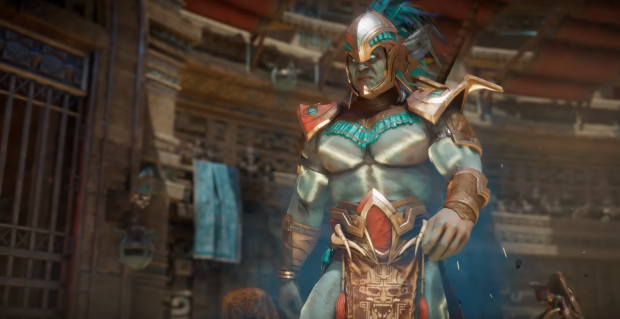 Related Tags