Red Dead Redemption 2 patch downgrades visuals
Rockstar rolls out a new patch that seems to nix ambient occlusion lighting effects in RDR2.

Published Sun, Mar 17 2019 3:59 PM CDT
|
Updated Tue, Nov 3 2020 11:49 AM CST
Red Dead Redemption 2's latest patch apparently makes some key changes to the game's singleplayer visuals, namely with lighting effects.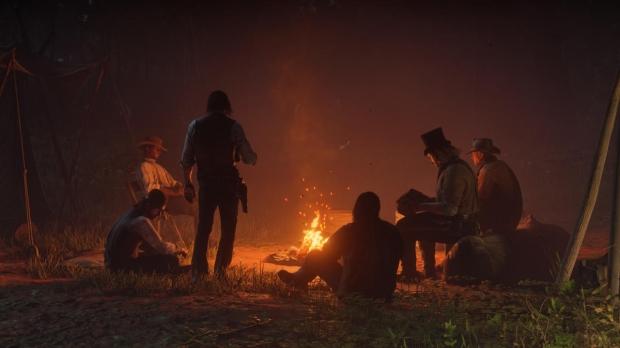 It appears Rockstar Games may have accidentally turned off ambient occlusion with Red Dead Redemption 2's new v1.06 update, giving the game a decidedly brighter and less defined look. Some say the game has been downgraded graphically...and there admittedly are noticeable differences. Twitter user Darealbandicoot scoped out the game's pre- and post-lighting shift.
No one knows for sure exactly what happened but gamers expect Rockstar temporarily shut off ambient occlusion, a unique bit of visual wizardry that makes objects more defined via shadow effects. This actually isn't the first time this has happened in a recent Rockstar game: GTA V had a similar visual shift after an online update.
This is rather frustrating given the game's incredible attention to detail that makes it one of the most realistic titles in recent memory. Rockstar spent years building a new games engine from the ground up specifically for next-gen consoles so it's likely unintentional. There's probably a small bug, glitch, or code error mucking things up.
Rockstar has yet to comment on the issue and we'll be sure to update this post if we hear more.
Related Tags