FromSoftware CEO is interested in 'Dark Souls battle royale'
Would you take your chances in a Dark Souls themed battle royale game? FromSoftware says they would love to give it a crack.

Published Tue, Mar 12 2019 5:00 AM CDT
|
Updated Tue, Nov 3 2020 11:49 AM CST
There is no doubt that battle royale games are the most popular game genre out there right now. With titles such as Apex Legends and Fortnite dominating the market, is there room for a new kind of battle royale? Perhaps one that captures the difficulty of Dark Souls?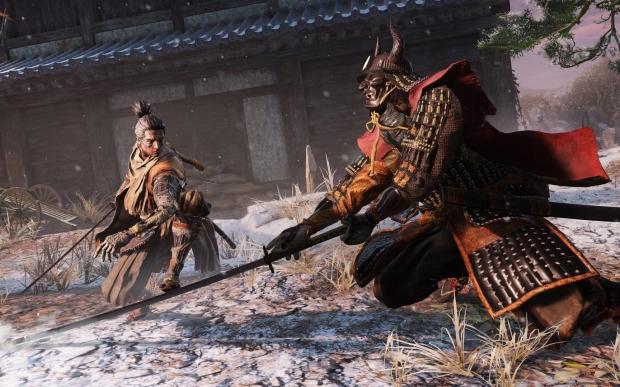 In a recent interview with The Telegraph, Hidetaka Miyazaki, President of FromSoftware and developer of the Dark Souls franchise expressed his excitement towards the new genre. Miyazaki says that FromSoftware certainly do have their eyes on battle royale games and other 'live service' games such as Destiny and Anthem. While this may not impact the current development process for FromSoftware, the possibility of the developer creating one of these games is not entirely ruled out.
Miyazaki says "There's always the possibility. These games are definitely fun. And we're interested in the patterns they are taking. If we did it, it might be a bit different! But we're definitely interested and there's definitely that possibility in the future. We'd love to take a crack at them some day." This could mean that we might see a Dark Souls-like battle royale game in the future, as FromSoftware is known for their high-level of difficulty within their games I'm sure the developer would incorporate this within their battle royale experience.
Miyazaki continues and explains that even though that battle royale is taking the market by storm that there should be large diversity when it comes to games. "Single-player action games don't feel too rare in the current climate. While Devil May Cry 5 has some online elements, it's coming out two weeks before our game (Sekiro: Shadows Die Twice). And that's a very single-player focussed experience. We've also had God of War and Spider-Man. We do need this diversity in the industry. Regardless of what From Software is doing, we need people making battle royale games and live services and we need people making single-player focussed experiences. We feel that this diversity is what will keep everyone going."
The next title in the pipeline for FromSoftware is Sekiro: Shadows Die Twice, that game is planned for release on March 22nd for the PS4, Xbox One and PC. If you are interested in checking out some gameplay and a boss for the title, visit this link here.
Related Tags