Dead or Alive 6 season pass costs more than the full game
But don't worry, you'll get 62 new costumes to use for that $93 - oh, and the game costs $40, too.

Published Thu, Mar 7 2019 8:27 PM CST
|
Updated Tue, Nov 3 2020 11:49 AM CST
Dead or Alive 6 is just a few days old now and it is already surrounded in controversy with the release of its first season pass, something that costs more than the actual game itself. Ridiculous, right?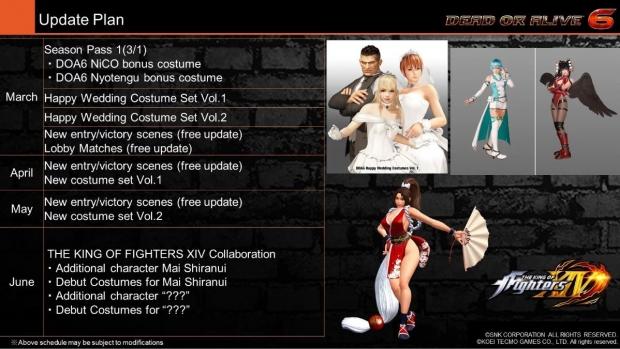 The full game costs $40 while the season pass costs a whopping $93, over double the cost of DOA6. What do you get for $93 just doesn't seem worth it with 62 new costumes up on offer, with developer Koei Tecmo Games saying that we could see even more content released soon, outside of the first season pass, so prepare your wallets accordingly.
So even if you plonk down $40 for Dead or Alive 6 and then another $93 for the season pass, you won't receive all of the additional downloadable content that will be released between now and June. There will definitely be new content, costumes, and more for the game that hasn't been announced yet, outside of the first season pass.
All this reeks of is developer greed.
Related Tags