Intel develops new tools to speed up quantum computer tech
Intel unveils the first 'Cryogenic Wafer Prober' to boost quantum computing technology development.
Published
1 minute & 3 seconds read time
Intel is wanting to boost the development of quantum computing technology, with the chipmaker unveiling its new Cryogenic Wafer Prober which allows researchers to test qubits on 300mm silicon wafers at super-low temperatures. Intel says this is the first quantum computing testing tool ever made, making it a very big deal.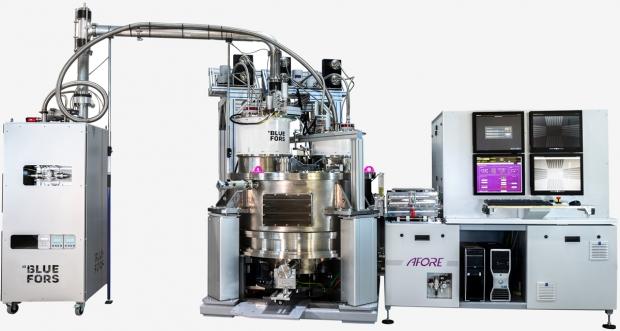 Intel partnered up with Bluefors and Afore for the new cryoprober, with the new quantum computer testing tool made because during the development of Intel's own quantum computer, they worked out they needed a cryoprober to make it easier to test qubits in silicon before they're finalized and put into quantum chips and then sent off to customers. The company added that the cryoprober would allow the company to scale up manufacturing of silicon quantum computers, with less issues.
Quantum computers and their respective chips are normally tested for months and months in a super-low temperature dilution refrigerator where it would work out what works, and what doesn't. Normal transistors can be tested within an hour, versus months and months for quantum chips. The feedback from testing can be used to make tweaks that can be sent to manufacturing before the chips are made.
Jim Clarke, the director of quantum hardware at Intel, explained: "So far the past year, Intel has worked with Bluefors and Afore to combine our expertise and build a fast, electrical characterization tool that can operate in the quantum regime. We hope that by designing this tool, the industry can use it to accelerate the progress of quantum computing".
Related Tags