Pokemon Sword and Shield announced on Switch
Nintendo reveals Pokemon Sword and Pokemon Shield, the most ambitious Pokemon game yet.

Published Wed, Feb 27 2019 10:57 AM CST
|
Updated Tue, Nov 3 2020 11:49 AM CST
It's official: Nintendo Switch's new big Pokemon duo is called Sword and Shield, and brings a bunch of new gen 8 Pokemon, new starters, and a new region called Galar.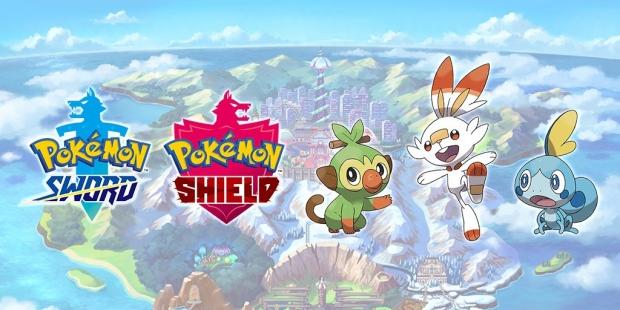 Today Nintendo announced Pokemon Sword and Shield for the Switch, two fresh mainline entries into the landmark RPG series. The games will introduce a bunch of never before seen Pokemon in a new generation throughout the Galar region, a colorful land of whimsy and adventure. The three starters are absolutely adorable additions to gen 8, and follow the traditional Grass, Fire, and Water archetype.
First up we have Grookey, a mischievous chimp that uses his charm and grass powers to topple foes. Then there's Scorbunny, a fire-rabbit with tons of energy and speed. Last but not least we have Sobble, the amphibian water-lizard who's more defensive and uses his powers to blast combatants and hide in pools.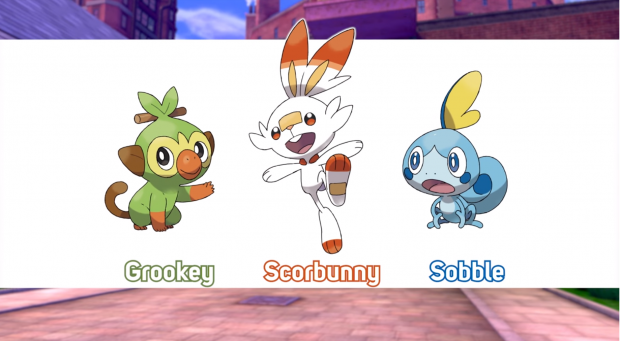 Grookey
A mischievous Chimp Pokémon that is full of boundless curiosity.
Scorbunny
A Rabbit Pokémon that is always running about, bursting with energy.
Sobble
A somewhat timid Water Lizard Pokémon that shoots out attacks as it hides itself in the water.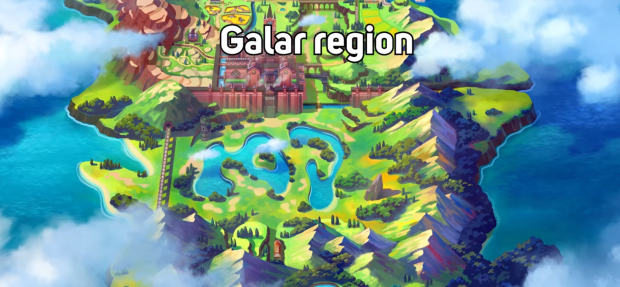 The Galar region is quite varied and promises lots of interesting encounters with new Pokemon.
Galar has rolling, grassy hills, industrial steam-powered cities, enchanting forests, golden countrysides and prairies flowing with wheat, and frosty snow-capped mountain ranges to boot.
The Pokemon Company is working hard to make Sword and Shield memorable. In fact, the studio wants the Switch exclusive to be the most ambitious and enjoyable game yet, and promises to try new things to keep the experience exciting and new.
"As we work on the development of these games, our goal is to create the greatest Pokemon experience yet," said Shigeru Ohmori, Sword and Shield game director. "We're challenging ourselves to try new things while still treasuring what makes Pokemon special. So we hope you'll all be looking forward to the adventures awaiting you in the Galar region."
It's worth noting that none of the footage show in the Direct was finalized, and the studio is still busily carving out the gameplay.
Pokemon Sword and Shield is slated for a simultaneous worldwide release in late 2019 exclusively for the Nintendo Switch.
Related Tags