4A Games isn't ready to give up on PC gamers and attempts to extinguish the current Metro boycott controversy.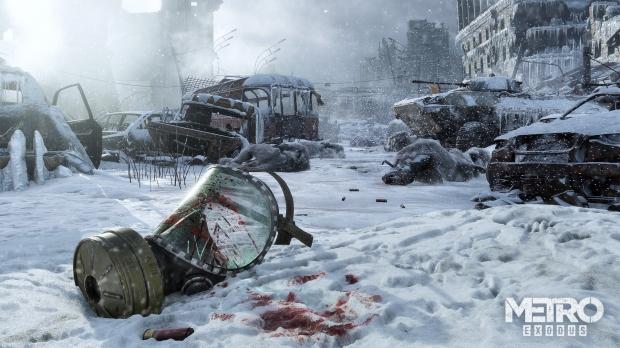 The Metro series and everyone involved--developer 4A Games, publisher Deep Silver, and parent company Koch Media--is getting blasted right now. It all started when Metro Exodus became timed exclusive on the Epic Store until 2020. With an attractive revenue split that allows publishers to keep 88% of all revenues, it's not hard to see why Deep Silver made the deal and skipped Steam. Gamers responded by review-bombing the series on Steam. Then a 4A Games developer said Metro could skip PC for good if Exodus didn't sell well. And so the maelstrom was fed with even more fire and gamers are quite furious.
But now 4A Games tries to quell the PR whirlwind by confirming something we already knew: it's not giving up on PC. Yesterday we wrote an in-depth article explaining why future and existing Metro games won't just disappear on PC, and the studio's words reinforce our own.
In a statement, 4A Games says they had no part in the exclusivity decision. Koch Media and publisher Deep Silver call the shots and 4A Games simply makes the product. A single dev doesn't speak for the entire group of organizations, the studio said, and the PC platform "will always be at the heart" of its game development plans.
Below you can find 4A Games' statement in full:
"The recent decision to move Metro Exodus from Steam to the Epic Game Store was made by Koch Media / Deep Silver alone.

"The recent comments made by a member of the 4A Games development team do not reflect Deep Silver's or 4A Games' view on the future of the franchise. They do reflect the hurt and disappointment of a passionate individual who has seen what was previously nothing but positive goodwill towards his work turn to controversy due to a business decision he had no control over. We respectfully ask that any and all valid feedback over this decision is directed at Koch Media / Deep Silver, and not the developers at 4A Games.

"The future release strategy of the Metro series lies with Koch Media / Deep Silver. Our decision to partner with Epic Games was based on the goal of investing in the future of the series and our development partner at 4A Games. We have every intention of continuing this franchise, and a PC version will always be at the heart of our plans.