Digital-only Xbox One may have pre-loaded services, games
Microsoft's new digital-only Xbox could come pre-loaded with software, services, and perhaps even games.

Published Tue, Jan 15 2019 3:38 PM CST
|
Updated Tue, Nov 3 2020 11:49 AM CST
Microsoft's making a new digital-only Xbox One box that aims to connect directly into the Xbox-as-a-service ecosystem, sources say, and now there's evidence the console may come pre-loaded with specific content.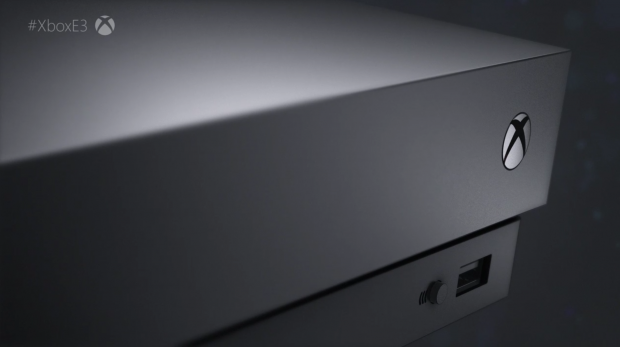 The new disc-less Xbox, codenamed Maverick, is specifically designed to introduce consumers into Microsoft's lucrative digital-based ecosystem, which includes services like Xbox Game Pass, Xbox LIVE, Mixer, and a host of games sold on its storefront. Sans disc drive, the new console will be a lower-cost option that's more accessible and serves as a viable entry point into the Xbox framework. Sources say the system is coming in 2019 and may be built off of the Xbox One S hardware, but we're thinking the original 2013 model would be the cheapest option. We expect the system to cost about $150 or about $50 less than the current Xbox One S MSRP.
To make things even more instantaneous and improve ease-of-use, Microsoft may use a new initiative called Project Roma to pre-load specific content onto Maverick including Game Pass. We'd bet that Game Pass pre-loads would include select first-party games from Microsoft, thereby alleviating the need to download them individually at home.
Perhaps we could see other major games and bits of content come pre-loaded onto the set-top box.
At its core, Maverick is a portal into the bustling digital world of Xbox content. It'll be a low-cost conduit that taps existing services but also receives extra power boosts from Microsoft's potent cloud servers to improve gaming performance. This hints the system will be a lower-specced device compared to existing Xbox One models.
It will also likely connect directly to Microsoft's upcoming Project xCloud game streaming service.
Furthermore, gamers will apparently be able to trade in their disc-based Xbox games for digital copies. This move will benefit Microsoft tremendously as it folds more users into its engagement-driven strategy, which sees strong emphasis on a framework built around monetization, game sales, community interactions, and subscriptions.
Having trailblazed a new path for the industry with Game Pass, Microsoft could do the same with its low-cost digital-only Xbox model.
We should see an official announcement at E3 2019 provided the technology is ready.
Related Tags