Beyond Skyrim takes us to the Dunmer isles of Morrowind
The modders at Beyond Skyrim take us back to Vvardenfell.
Published Jan 2, 2019 7:00 PM CST
|
Updated Tue, Nov 3 2020 11:49 AM CST
1 minute & 21 seconds read time
The talented team at Beyond Skyrim are re-creating the entirety of Tamriel's huge continent-spanning cultures with the Skyrim games engine, and now we get a look at their next province: Morrowind.
The new Beyond Skyrim: Morrowind trailer shows just a snippet of the region itself, focusing on the northern areas of Sheogorad and northwest isle of Bleakrock. As such the footage is filled with icy and snowy areas reminiscent of the Nordic homeland, all with the familiar and bizarre architectural designs of the Dunmer ash-people. The content looks very much like the Dragonborn DLC for Elder Scrolls V, which saw Vvardenfell's climates radically shifted after Red Mountain's eruption.
As a huge Morrowind fan I'm eager to see how this plays out, but I'm much more interested in venturing into the heart of the region itself and pushing beyond Vvardenfell, the island that served as the mainland for Elder Scrolls III. I want to see other capital cities and strongholds like Necrom in the Heartlands and Telvannis in the Telvanni Isles. So many possibilities!
New Year... New North. Beyond Skyrim: Morrowind presents the first look at our pre-release!

Venture to the northern islands of Morrowind, featuring Bleakrock Isle and Sheogorad. Experience new, fully-voiced quests, locations, dungeons, equipment, and more in this expansion mod for Skyrim.
No release date is slated for Beyond Skyrim: Morrowind, and based on the small slice of content from the trailer, I'd expect this massive undertaking to be in development for a few more years to come. Maybe it'll release before The Elder Scrolls VI?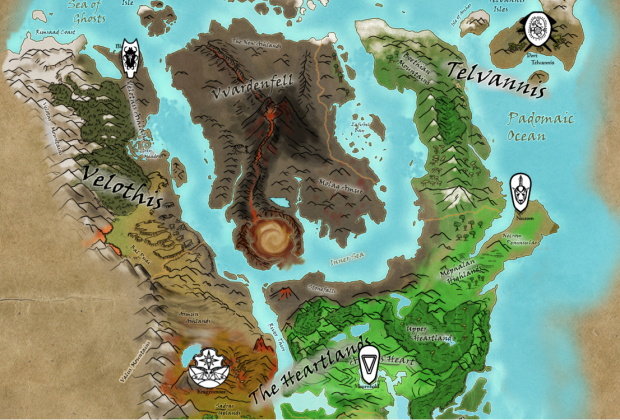 Related Tags