Samsung has some cool new technology inside of its wave of 2019 smart TVs, with reports of the company baking in a new feature called "Remote Access" that will let owners of the new TVs stream their PC output wirelessly to the TV. This will include full mouse and keyboard control, enabling next level living room gaming.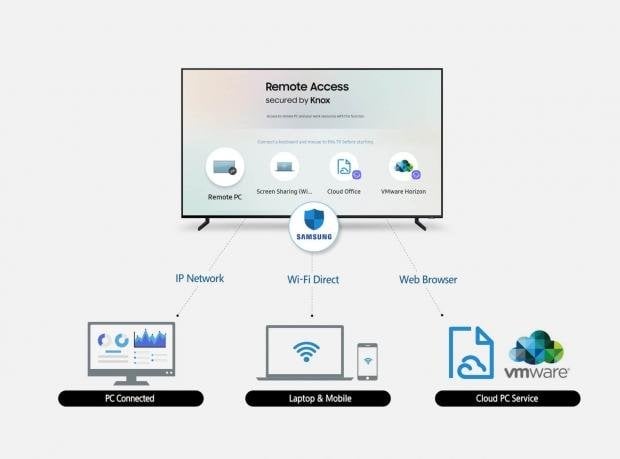 This new feature sounds like the love child of Steam Link and TeamViewer, with full contrrol of your gaming rig in another room, but from the comfort of the lounge. I can imagine this being a huge selling point for Samsung and rightfully so, it would give them a gigantic leg up on the gaming market for selling a new family of 2019 smart TVs that lets you game in the living room without taking your PC and setting it up again, or running a huge cable.
PC gamers won't be the only ones to benefit from the new Samsung 2019 smart TVs with its Remote Access feature, but businesses and shops will be able to use them to easily access a TV. We should learn more about Remote Access and the 2019 range of smart TVs during CES 2019 which kicks off just over a week from now.